Our Incredible Teams!
We value the work and expertise of our talented teams, therefore each member is an invaluable asset to Hunter Communications. To a large degree, our growth is due to them. Learn about the people who work at Hunter today!
Vice President of Network Services Tim Smith describes the Network Operations and IT teams at Hunter.
There are a million companies out there that are fiber operators.  But this is different because we are actively building.  We are growing tremendously, and we've got the resources behind us.  Hunter is something special.
Our Network Operations and IT teams are responsible for building Hunter's fiber-optic networks. Our current network expands from Seattle to San Jose, and it is growing in both capacity and geography every day.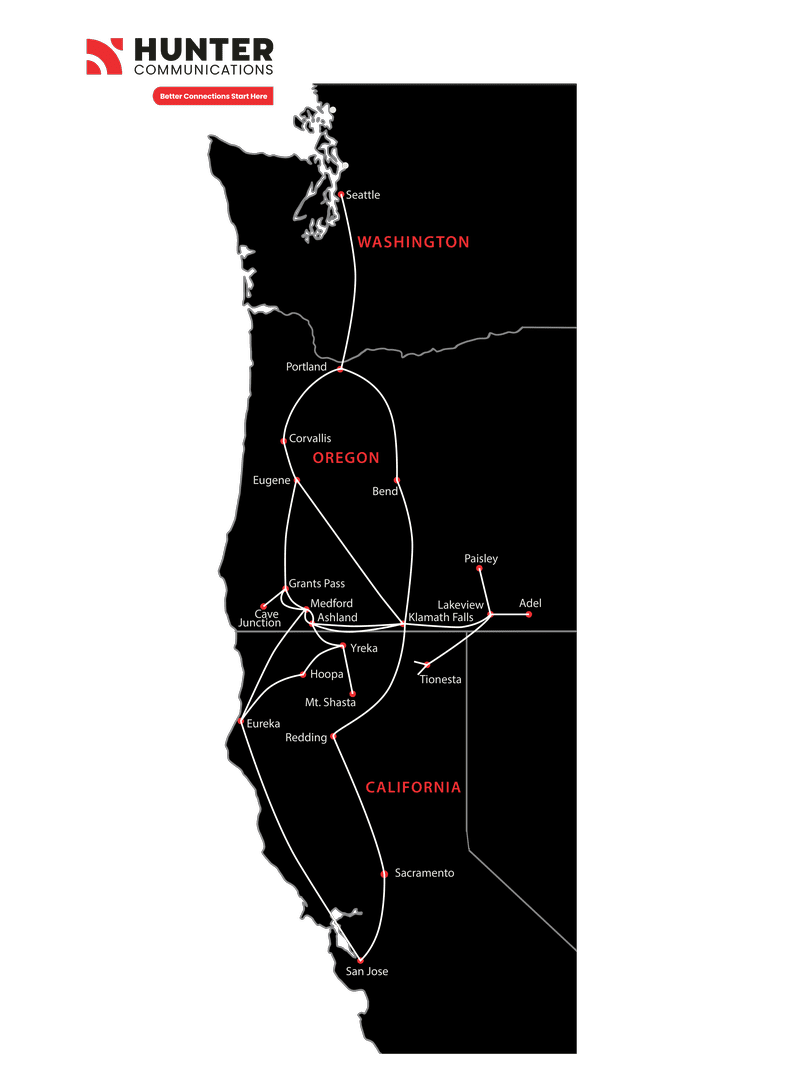 No Results Found
The page you requested could not be found. Try refining your search, or use the navigation above to locate the post.
Careers at Hunter
Ready to get started with a career at Hunter Communications?  View our job openings today and apply to join our rapidly growing team!