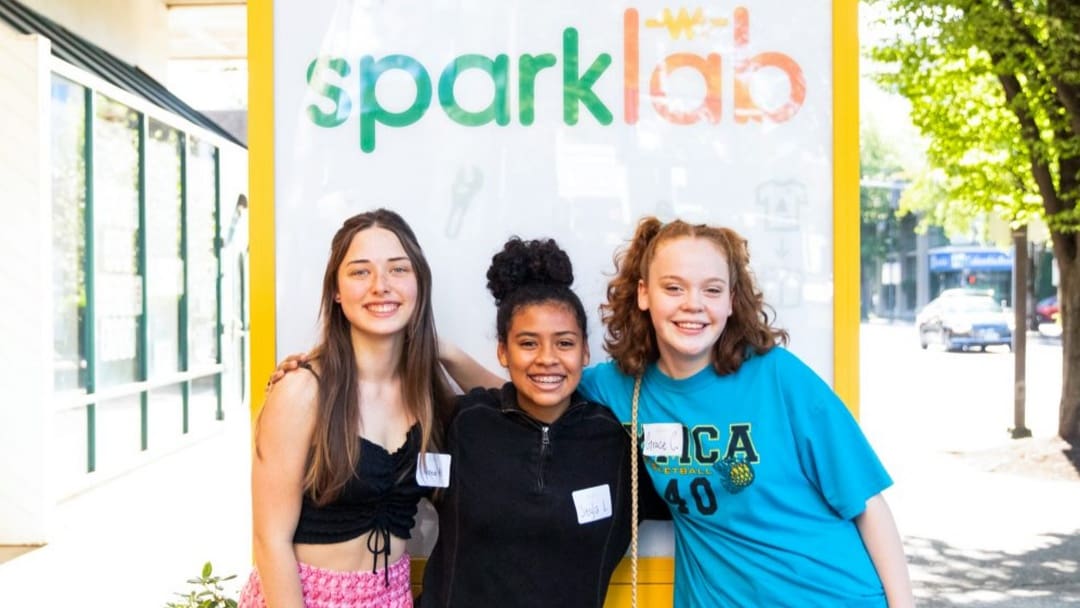 Connected Lane County is a non-profit organization headquartered in Eugene and is focused on finding educational solutions for local youth.  Recently, they created a new space called the SparkLab, part an initiative aimed at creating spaces for students to get excited about industry-informed learning.
SparkLab is a student-driven innovation hub equipped with leading-edge industry technology.  Created by a team of tech, education, and community partners, SparkLab mentors provide support and guidance students participating in the startup.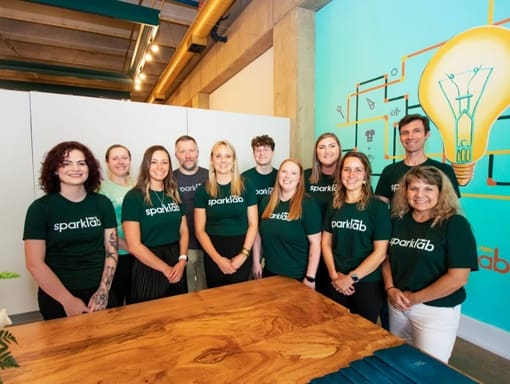 Youth Era is another regional non-profit which is dedicated to providing resources, assistance, and opportunities for unhoused and disadvantaged youth.  Working with 15th Night, Youth Era has been developing a hostel next to SparkLab as a temporary shelter in downtown Eugene.
An important aspect of the program's success is that it continues to collaborate with local community initiatives including SparkLab.
Inspired by the local efforts of Connected Lane County and Youth Era, XS Media (now Hunter Communications) decided to donate internet and phone service, as well as sound devices to Connected Lane County's new SparkLab building and Youth Era's Drop-in Shelter. 
General Manager Stephen Parac also helps organize and support new youth-centered initiatives.  Recently, he hosted a webinar for Connected Lane County youth, where they discussed how to use social media safely and effectively. 
Reflecting on the experience, Stephen said, "[The students] asked so many questions and even jumped in with their own experiences.  It was so engaging and fun."
In late June, SparkLab began its first summer program called Invention Lab.  This five week innovation camp was targeted toward rural and BIPOC (Black, Indigenous and people of color) youth.
Executive Director of Connected Lane County Heidi Larwick explained that multiple perspectives from various sectors of tech and education are instrumental in developing and executing these programs.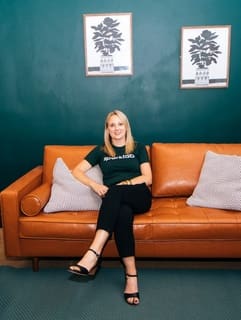 Because student success is always at the forefront, Heidi aims to provide students opportunities to explore unique learning experiences.  Reflecting on the development of SparkLab, Heidi explained, "We needed a missing piece between graduating high school and entering the workforce; a trial and error period of exploration to give students an opportunity to gain industry experience without the responsibility of a job."
These initiatives are transformational for the students who participate in them, and XS Media (now Hunter Communications) is proud to contribute to the long-term success of both of these amazing community organizations.  
Stephen said, "Creating a space for innovation by pairing students with industry professionals at our company, is a tremendous opportunity for professional teams to share their perspectives, failures and pass on skills that can help students be agile and thrive in work environments."
Innovation is ingrained in Lane County's culture, and XS Media (now Hunter Communications) is excited support these organizations and watch them develop.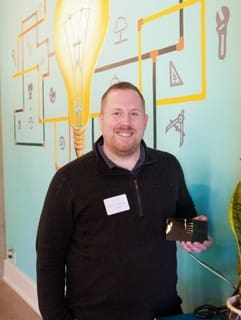 Hunter Communications provides fixed wireless internet access throughout the Willamette Valley.  Click to see if service is available in your area.