Testimonials
About Hunter Communications
We value the customers that we serve. That's why we gathered testimonials from customers who use our premier internet and phone services and share why they chose us as their service provider.
Learn more about what they're saying about our company:

Without Hunter's innovation, [the District] would really have had very few options. Our students are now able to video conference with students who live in the Gaza strip, do a shared virtual field trip of watching one of our local optometrists dissect a cow eyeball while students follow along, and offer Advanced Placement classes in high schools where a teacher is needed.
DEBBIE BRECKNER
Three Rivers School District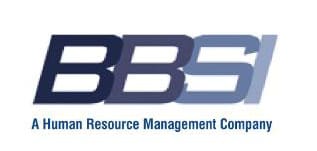 Hunter Communications offers a very reasonable price for the value they bring to our company for telephone and data services. The phone administrator orientation is very thorough, and their in-house trainer came back on-site for a follow-up session, on request, free of charge. We are happy to work with a local provider who demonstrates that they believe in partnership and are committed to quality customer care.
DAVID MATHIEU
Area Payroll Manager, BBSI

We have been with Hunter Communications since you first referred us to them in December of 2013. We have been absolutely thrilled with their service, both for our phones and internet. They went beyond the call of duty to get us hooked up to the fiber-optics system, running the lines directly from their hub to our building. Changing to Hunter's fiber-optic system allowed us to convert our phone system to VOIP, which in turn, enabled us to run more lines concurrently and with unbelievably clear audial functionality. This all translates to us being able to run our company much more effectively, which ultimately increases our profits. Fiber optic is able to transmit data much faster over greater distances than traditional phone lines or DSL. Since it does not generate electricity, it is immune to all sorts of interference, meaning we rarely have interrupted service. If there is the rare occasion when Hunter is working on the lines, we are notified and any upgrading that they do is done in the middle of the night when it does not affect us in the least.
The most surprising part is that we pay less than we used to for far more superior service. We highly recommend Hunter Communications!
SHERRY DOWIOT
RHT Energy Solutions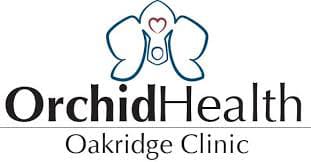 We were very impressed with the level of service that Hunter provided. We established an account with Hunter to provide analog fax, VOIP phone, and 50Mbps internet to our healthcare services company. What could have been a disastrous transition as we switched these vital services over, turned out to be a smooth and well-coordinated effort by the Hunter team. Our phone number was ported over immediately and all nine of our phones were pre-programmed exactly as we described. Plus, professional voice recordings were supplied which sound great.
Hunter communicated with us thoroughly throughout the phone transition and fiber optic installation process and we are happy to have partnered with a company that can be reached quickly by email or phone with technical questions. Hunter is certainly a big improvement in terms of quality of services provided, customer support, and price. Thank you!
OLIVER
Orchid Oakridge Clinic, P.C.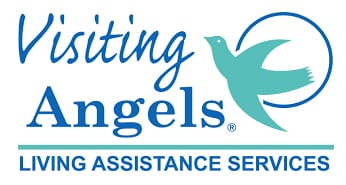 We had Hunter Communications come in and replace our previous internet and phone company. They have been consistent in their service and their technicians are very responsive and knowledgeable. When we recently moved to a new location, Hunter had us up and running even before we finish the move! That's the type of service that makes them a great company and a trusted business resource.
MICHAEL JAMIESON
Visiting Angels

As an IT Manager, I deal with several outside vendors on a day-to-day basis. I have never received such high-quality customer service and quick turnaround times for different projects that I have received from Hunter Communications. I only need one phone number to my account rep who will either show up at my door or call me and tell me the situation. You will never receive that type of Customer Service from any Telco vendor. I guarantee that.
Their product is untouchable. We are running 1 GBPS on fiber and never have any slowdowns or outages. Moving our existing phone system over was seamless with 0 downtime. Hunter has been very fast at responding to any question and resolving any concern in a timely manner. We are customers for life!
KEVIN POTTS
IT Manager, Nassau OOGP Vision Group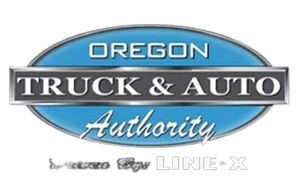 It was a stroke of good luck that Hunter reached out to us. We've had no issues at all with the product or getting somebody on the phone or to come over. In today's world, actually being able to connect with somebody face-to-face and know you have a reliable non-1-800 number is invaluable.
Justin Duncan
Owner, Oregon Truck & Auto Authority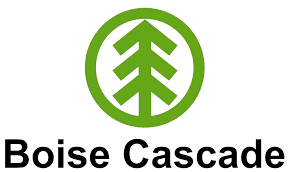 The best thing about our fiber [connection] is that I don't have to think about it. It has been proven to be a fast, reliable, secure and maintenance free solution for our multiple site connectivity.
PAUL MATTSON
Boise Cascade

Hunter Communications (formerly XS Media) has been a fantastic partner for Palo Alto Software. They've provided us with vastly superior speed at a substantially lower cost than the other options available. Their service and reliability has been top notch and they've been ready and willing to help us with any and all questions that have come up. We look forward to a long working relationship with Hunter Communications (formerly XS Media).
Noah Parsons
COO, Palo Alto Software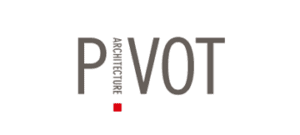 Hunter Communications (formerly XS Media) has been a great partner for us. We love our super-fast fiber connection. The switchover was painless, reliability has been good, and they have been helpful with any questions we've had. Our business is heavily reliant on excellent connectivity and we feel like we get that from Hunter Communications (formerly XS Media).
Tobias Barwood
AIA Principal, Pivot Architecture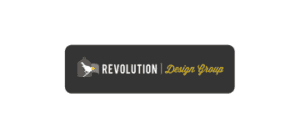 As a creative agency supporting local, regional, and national brands, our internet speeds matter. We are often dealing with large files being transferred to off-site printers and clients for review. Before our switch to Hunter Communications (formerly XS Media), we used Comcast Business. Our speeds for upload and download were noticeably faster with Hunter Communications (formerly XS Media).  The customer service experience for billing and notifications of maintenance has been excellent. We really appreciate the partnership we've formed with Hunter Communications (formerly XS Media) and our lightning fast transfer speeds.
Seth Revoal
CEO, Revolution Design Group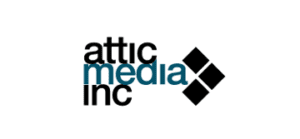 We're so happy to be Hunter Communications' (formerly XS Media's) customer. Their setup was completely seamless. The speeds are astonishing. So much faster than any other provider can offer. It's changed the way we're able to serve our clients and the large reason we moved to our location. It costs us 1/3rd the price of big national provides and the is an incomparably better product. We truly feel like we have local service and support.
Russell Kaye
Attic Media
Contact Hunter Communications
Get in touch with us to find out how we serve our customers. Contact us today!
Meet Our Team
Hunter Communications is backed by an incredible team of industry leaders and technicians who are always ready to lend a hand when you need it! Get to know the team working hard behind the scenes today.