Suite of Internet Security Products
Download the HunterIQ App
With the HunterIQ App, you can manage your Wi-Fi to fit your needs.  With built-in enhanced network security, the app protects your home from online threats.
Hunter Protect
Hunter Protect comes free with the HunterIQ app, providing you with enhanced network security and protection against viruses, malware, and malicious websites.  Keep your home network secure by downloading the HunterIQ App.
Hunter Control – $5 per month
Hunter Control provides even greater network control by enforcing the rules you've established for your home. Set up profiles for your children or devices, filter content, block specific apps or sites, set up device specific time limits, and more!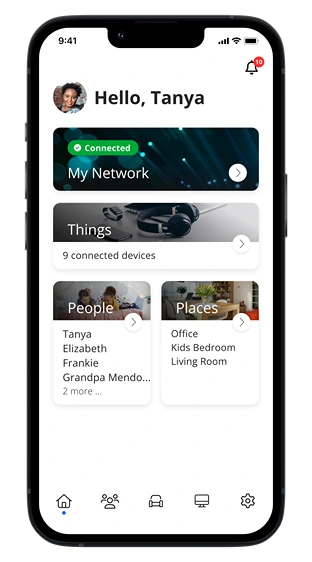 Nothing is more important than keeping your family safe.
Hunter Communications has partnered with Bark, the leading digital content monitoring service, to keep your children safe and give you peace of mind.
Add Bark to your Hunter Wi-Fi service for only $14 per month.