Enterprise Voice
Hunter Communications offers enterprise clients the best services for premier voice quality and performance. We tailor your business phone plans to work with any budget. Whether you're managing just one location or several, we're able to save you money when you work with us. Find the enterprise voice features you need today!

Is Hunter Communications
Near You?
In search of high-speed fiber internet and analog voice services in your area of Oregon or Northern California? Find out if Hunter Communications is in your area! Enter your information below to find out if our services are available and if they're not, we'll keep in touch to let you know when we're coming to your city.
Hosted Phone Services
Our hosted Internet Protocol (IP) phone systems replace traditional PBX servers and provide you with the benefits of a business phone line without the hassle of maintenance. Your enterprise will operate on a cloud-based platform with our hosted phone systems, which is a great solution for your voice needs to remain reliable and stable.
We use advanced desktop phones that are IP industry leaders for the best voice quality and clearest connections. Your enterprise is able to run efficiently with increased reliability from our phone models, which are available for lease or purchase.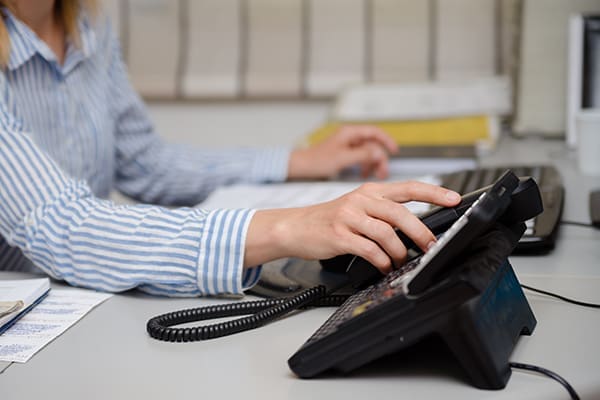 Hosted PBX
Hunter Communications strives to offer customers with simpler voice solutions that keep them in contact with not just their own business, but with the people they serve every day. With our Hosted PBX (Private Branch Exchange) services, this becomes even easier. Our Hosted PBX solution keeps your business running smoothly without the need for a large scale set up as your telephone system will be accessible over the network in the cloud.
Benefits
Affordable setup and operational costs
Increased scalability as businesses expand
Crystal clear reception and limited downtime
Less time with call waiting as incoming call spikes are easier to handle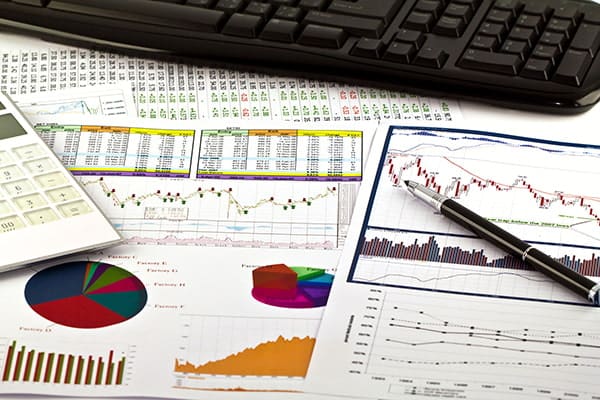 eFax Services
Take advantage of our eFax service that gives you the ability to send and receive faxes for your business safely over the internet. By using this convenient service, you're able to view, edit, and sign faxes to help your business, wherever it is, run efficiently.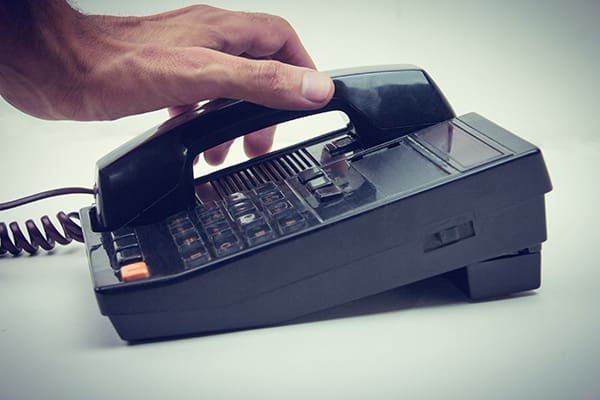 Analog Phone Lines
Our enterprise customers can take advantage of our premier analog phone lines for their business needs. The benefits of using our analog phone services are endless! The phones are easy to use and low maintenance, and there's minimal time required for setup.
Analog office phones are reliable and can be used as a voice solution for small- to medium-sized enterprises.
Voice Options You Want
Hunter Communications offers a variety of voice options to choose from. They can help you stay in contact with all your locations quickly and seamlessly. They can also help your customers reach you easily when needed.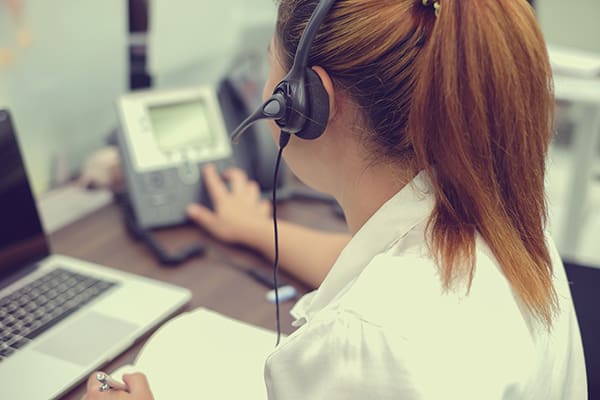 PRI
As businesses grow, so too do the number of phones working concurrently in a single day. Instead of worrying about dropped calls or busy signals, Hunter Communications can provide premier Primary Rate Interface (PRI) phone services for businesses of any size to ensure you never miss another call.
Benefits
Clear call quality to increase voice clarity
No reliance on data bandwidth, reducing issues during downtime
Fewer busy signals with new calls finding free channels to connect to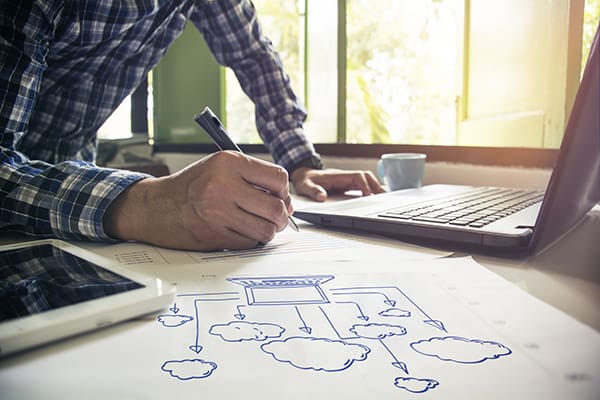 SIP Trunking
Looking for new ways to save on cloud voice costs? With SIP trunking, you can by consolidating voice and data traffic through your broadband connection in a Voice over Internet Protocol (VoIP) environment.
Benefits
Reduced operating costs
Combines voice, data, instant messaging, and application sharing
Works at scale to expand with your business
Extend Your Desktop
We're proud to offer business voice customers the ability to take their Hunter Communications services with them everywhere with the help of a unified communications software.
Unified communications
Businesses can integrate voice, instant messaging, video, and email into one, seamless user experience, easily becoming the sole communication service of all your employees.
Benefits
Enables voice communications, either within the client itself or integrated with the desk phone or mobile device
Keep in touch with a click of a mouse, IM, or voice, and manage contacts through Outlook integration
Be aware of your coworkers online status in real-time
Works with both Windows and Mac OS
Listen to your voicemails in any order and see the voice to text transcription
Integrate other business productivity tools such as Salesforce, Sugar CRM, WebEx, and Google
Soft phone
Stop struggling to understand each other on conference calls and never worry about large, incoming call requests. With our soft phone, you receive crisp HD calling, conferencing, messaging, and contact management features through an easy to use interface.  Best of all, your company can save mobile minutes, especially internationally, through the use of WiFi or mobile data channels for any call.
Benefits
Send IMs easily through integration with other users
View your entire business directory or just the contacts you want
Keep track of the online status of your co-workers
Use Call Jump to move a call from your mobile device to your desk phone, desktop, or any number you choose
Seamlessly separate business usage and calls from personal usage
Why Hunter Is the Right Choice
When you work with Hunter Communications, you can always expect to receive premier services. But that doesn't end after installation. Here's what else our customers have come to enjoy working with us.
A Customer Service Team That's Ready to Address Your Concerns
Expert Team of Technicians Available to Fix or Install Phone Services
Custom Solutions Available to Fit Any Business
A Fast Network Designed to Keep You Connected
Quick Response to Outages and Service Interruptions

BroadbandNow Award Winner
Through years of hard work, Hunter Communications has won numerous BroadbandNow Awards, showcasing our team's exceptional service toward providing clients with reliable internet and voice solutions to customers in southern Oregon and northern California. Awards include:
#1 Fastest Business Internet in Oregon
#1 Fastest Business Fiber Service in Oregon
Top 10 Fastest Business Internet Nationwide
Top 10 Fastest Business Fiber Service Nationwide
Enterprise Internet Services
We offer a variety of high-speed fiber internet solutions to better serve your business and to meet your needs. Find the solution that best fits your needs today!
Sign Up For Business Services Today
Want to add Hunter Communications high-speed internet services to your business? Sign up today by clicking the button below or call 541-414-0372 for more information.