Enterprise Data Products
For larger corporations and clients operating out of multiple facilities, ensuring your internet services are the same no matter what is important. With Hunter Communications, we can make that happen. Our fiber internet and ethernet services provide our enterprise clients with the speeds they need to run their businesses effectively, with little downtime. We're the perfect choice for businesses throughout Oregon and Northern California.

Is Hunter Communications
Near You?
In search of high-speed fiber internet and analog voice services in your area of Oregon or Northern California? Find out if Hunter Communications is in your area! Enter your information below to find out if our services are available and if they're not, we'll keep in touch to let you know when we're coming to your city.
enterprise Fiber Internet
Hunter Communications delivers fast speeds and a reliable connection for enterprise-level companies who use our fiber internet services. When you switch, your business can experience faster upload and download times, low latency, and the best reliability.
Enterprises can benefit from our internet services because we offer increased performance and stability within our state-of-the-art network. With up to 100 GB download speeds in the future, you won't have to worry about lagging or latency when you switch!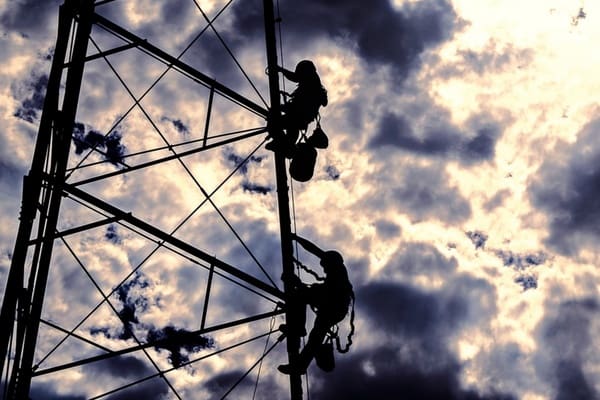 Enterprise Fixed Wireless
Hunter Communications connects rural and remote locations with fixed wireless internet.  With Hunter's enterprise fixed wireless services, businesses in rural areas receive dedicated point to point internet access to support their business operations.  Because it offers path diversity, fixed wireless can be a viable alternate for connectivity, eliminating your business' downtime.  Many enterprise customers purchase a wireless connection as a backup for continued operation in case of an interruption.  
Using microwave technology, Hunter can quickly deploy a wireless connection to hard to reach locations and in remote areas.  Depending on local topography and distance, we can use a variety of frequencies to deliver a low latency link with bandwidth from 100mbps to 2Gbps.  Hunter's enterprise wireless connections are monitored 24/7 and are engineered to the highest standards of reliability.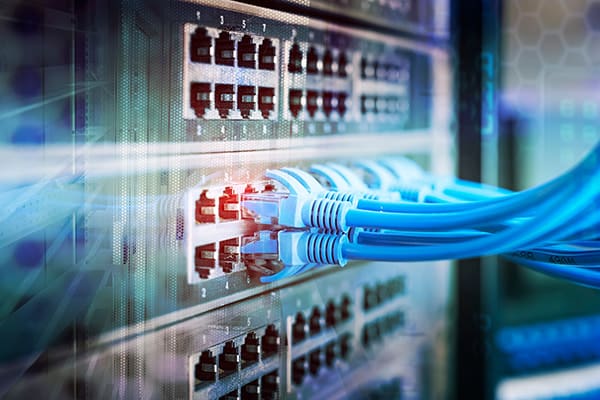 Ethernet Services
Our Ethernet Private Line (EPL) connects two locations for enterprise customers as if they were right next to each other.
The Ethernet Virtual Private Line (EVPL) provides your enterprise with a connection to its central location and has the ability to expand across multiple locations.
The Ethernet Local Area Network (ELAN) connects services to several locations to communicate directly with each other.
Our Layer 2 Transport and ethernet services are available to help businesses build their networks as if they are in the same location, even though they may be spread out across the region.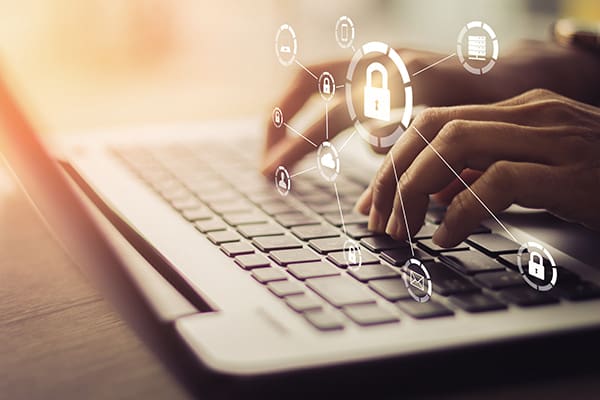 Dark Fiber
We pride ourselves in using dark fiber for our enterprise customers! By using dark fiber contracted within the indefeasible rights of use (IRUs), we're able to provide you with a more secure network than regular fiber optics. Enterprises often experience increased performance and higher speeds when dark fiber is used.
Enterprise Voice Services
Want to add Hosted VoIP service to your locations? Hunter Enterprises can help. Learn more about our great enterprise-level voice solutions today!
Sign Up For Business Services Today
Want to add Hunter Communications high-speed internet services to your business? Sign up today by clicking the button below or call 541-414-0372 for more information.