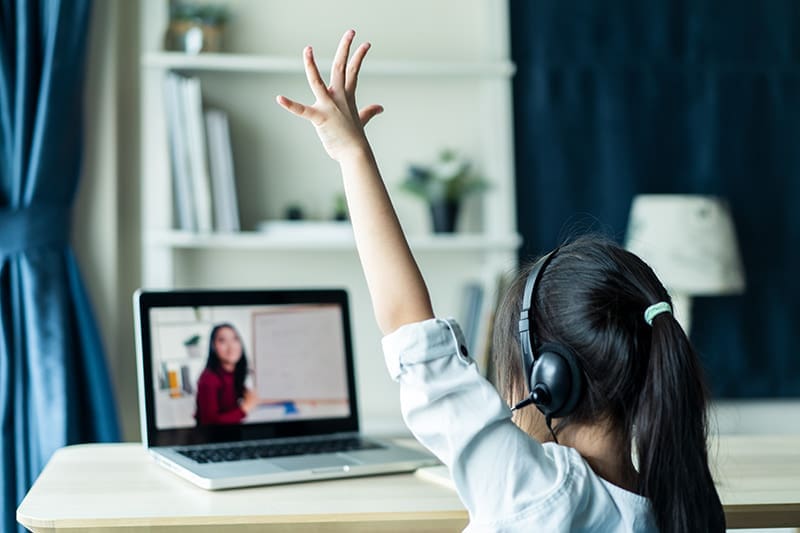 E-Rate Program
Transform educational opportunities for students and teachers with a high-speed connection from Hunter Communications at a discounted rate through the Universal Service Fund.
How Can the E-Rate Program Impact You?
High-speed educational technologies are vital for students and educators. A reliable internet connection can engage learners in the classroom, at home, or in libraries—whether they are working on online assignments or watching high-definition video content. For this service to be effective for all students, you need a reliable WiFi network and high-speed bandwidth. Hunter Communications has the perfect solution and be your guide through this process.
As one of the authorized providers of the FCC's E-Rate program, the Hunter Communications team members and E-Rate specialists will aim to maximize your funding up to 90% on WiFi and broadband services. Should you qualify, we will inform you on how to use your E-Rate funds with a three-year plan to help modernize your network so that students can thrive in the digital world.
School & Library Eligibility Requirements
The E-Rate program was originally established to make sure that schools and libraries have affordable access to internet services. E-Rate continues to evolve to help fund information technology (IT) modernization. Chances are, your school or library will qualify for discounted prices through the E-Rate program.
School Criteria
Must operate as a nonprofit business
Must provide K-12 education, not college
Includes Head Start, pre-K, juvenile justice, adult and special ed
Cannot have grants exceeding $50 million
Includes support facilities for school use only
Includes consortia of schools and libraries
Library Criteria
Needs to operate as a nonprofit business
The budget must be separate from any school budget
Includes support facilities specifically for library use only
Can't gain assistance from a state library agency from Library Services & Technology Act
Includes consortia of libraries and schools
Get Started with Your Technology Plan
Work with Hunter Communications to improve student life for the long term by working on a scalable technology plan to help expand your network and upgrade its connectivity.