Hunter Home Office
More and more employees are choosing to work from home, leaving employers with a remote workforce or taking a hybrid approach. How can you ensure your employees stay effective and maximize their productivity?
Let Hunter Communications customize a solution to help you solve the challenges your remote employees face and keep them connected so they have the tools they need to get the job done.

Is Hunter Communications
Near You?
In search of high-speed fiber internet and analog voice services in your area of Oregon or Northern California? Find out if Hunter Communications is in your area! Enter your information below to find out if our services are available and if they're not, we'll keep in touch to let you know when we're coming to your city.
Rethinking the Remote Workplace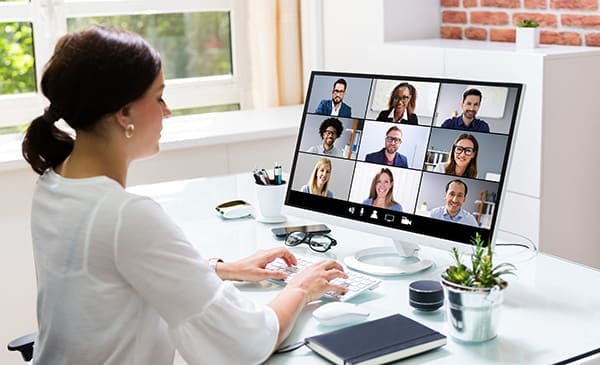 Fiber-Optic Internet and Phone Service for Your Business Location
Your remote employees need a network to connect to. Internet and voice service from Hunter Communications at your physical business location will allow all of your employees to reliably stay connected. Say good-bye to service interruptions from cable and DSL modems.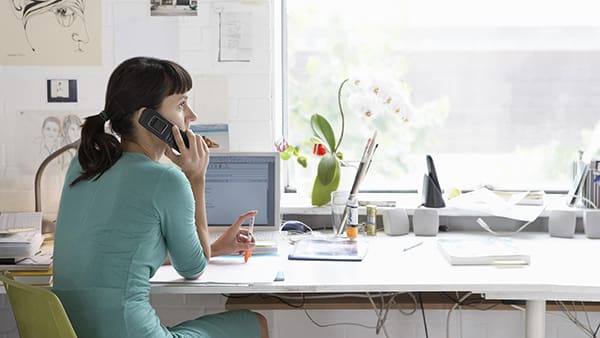 VoIP Phone Service
Regardless of where your employees are while working remotely — satellite locations, their homes, a client's office, etc. — a hosted voice solution provides them with access to the same phone system as their colleagues. Remote workers simply connect a pre-programmed VoIP phone or mobile phone app to an Internet connection, allowing you to manage your remote employees and increase their productivity while reducing office expenses.
Tools to Reinvent Your Workspace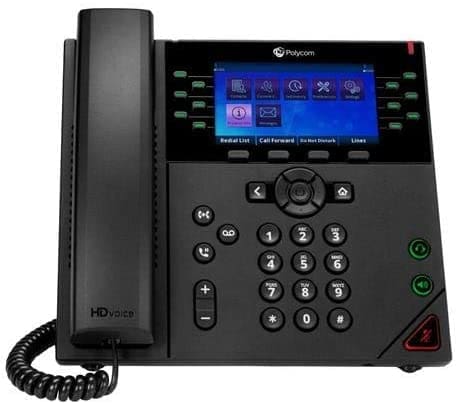 Remote Business Telephone Handset
Provide your remote workers with the same phone they would have at their office, in their home. The Polycom VVX 450 Business IP Phone with HD Voice delivers superior, high-definition sound quality through industry leading, advanced voice processing capabilities. Benefits
Easily identify if your co-workers are available, busy, on the phone, or out of the office.
Voicemail to email
High quality, color, mid-range, IP phone
4.3" color display offers an engaging experience with visual information at a glance.
Loaded with sophisticated features that are traditionally found only on high-end desktop phones.
Web-based configuration
MaX Meeting
Help your employees stay in touch with each other, partners, and customers regardless of their location with MaX Meeting. Conduct face-to-face meetings, chat, share your desktops, applications, and whiteboard with anyone,anytime, anywhere and engage with large audiences in virtual events.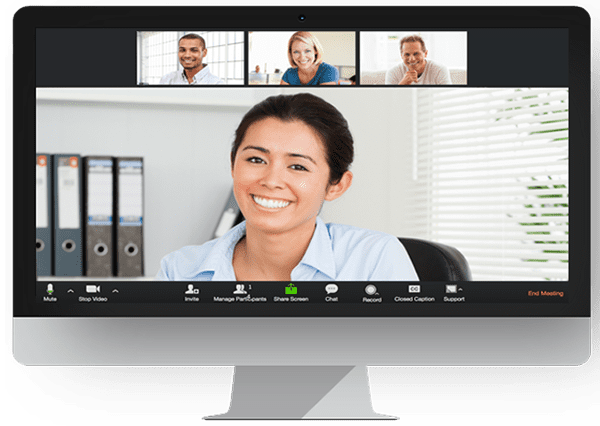 MaX UC Desktop Soft Client and Cellular Soft Client
MaX UC, for mobile and desktop, keeps employees connected wherever they are. It is a fully featured soft phone that enables you to send and receive calls, instant messages, or video calls from any Internet-connected device
Setting Up Your Workspace
Residential Fiber-Optic Internet (where available)
Hunter Communications is expanding our footprint throughout Southern Oregon and Northern California. If any of your employees live in a Hunter fiber-optic neighborhood we can connect them to symmetrical internet service with speeds as fast as 1Gb/1Gb.
Remote Support and Set – Up*
A Hunter Communications remote voice service expert can assist your IT department and employees to ensure their services and applications are working properly. *available for an additional fee
Why Hunter Is the Right Choice
When you work with Hunter Communications, you can always expect to receive premier services. But that doesn't end after installation. Here's what else our customers have come to enjoy working with us.
A Customer Service Team That's Ready to Address Your Concerns
Expert Team of Technicians Available to Fix or Install Phone Services
Custom Solutions Available to Fit Any Business
A Fast Network Designed to Keep You Connected
Quick Response to Outages and Service Interruptions

BroadbandNow Award Winner
Through years of hard work, Hunter Communications has won numerous BroadbandNow Awards, showcasing our team's exceptional service toward providing clients with reliable internet and voice solutions to customers in southern Oregon and northern California. Awards include:
#1 Fastest Business Internet in Oregon
#1 Fastest Business Fiber Service in Oregon
Top 10 Fastest Business Internet Nationwide
Top 10 Fastest Business Fiber Service Nationwide
Sign Up for Business Services Today
Make sure that your home office is set up with the most reliable high-speed internet and quality voice services you need. Sign up for Hunter Communications' business services today!