In a world of price
hikes, we lock in your
price for life!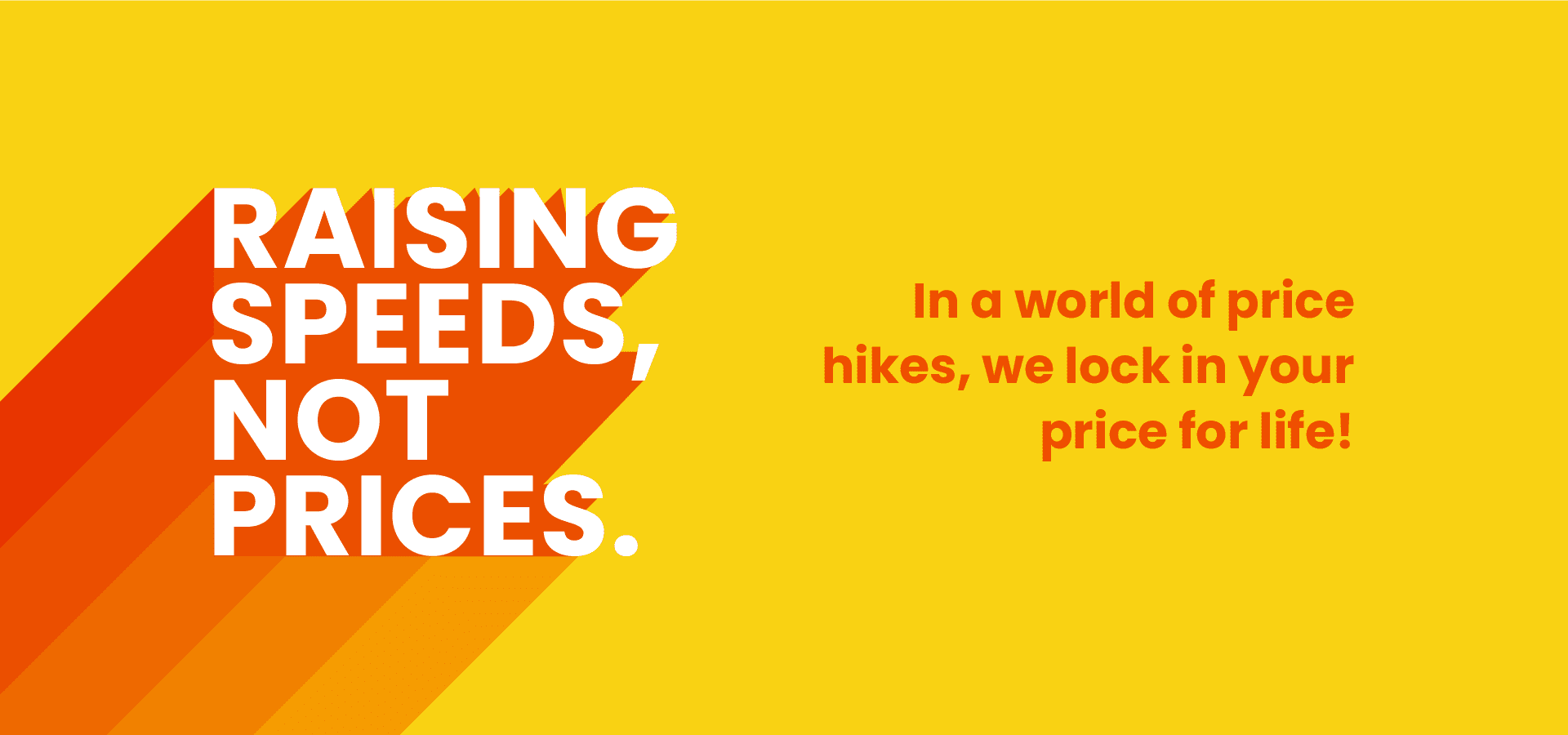 Choose the plan that works
best for you
Free Basic Installation Requirements: Free basic installation includes running a fiber line, not to exceed 350 feet, from the mainline pole to your home, or 200 feet of conduit. This requires direct access to the mainline pole and your home, without being obstructed by trees, shrubs, tributaries, and/or man made structures. The fiber line will be run into your home directly through a single outside wall and to the modem which must be placed within 10 feet of the penetration. If the line must be run throughout the house, basement, attic, or through interior walls, or if the outdoor line is obstructed, extra installation fees will apply. Hunter Communications reserves the right to charge labor costs if the Basic Installation Requirements are not met.  Limited time offer valid for Hunter Communications ("Hunter") residential Internet services only. Additional taxes, fees, and surcharges may apply. Services and offers provided by Hunter are not available in all locations. Hunter reserves the right to change this offer at any time. Customer speed experiences will vary, and Wi-Fi speeds are not guaranteed due to conditions outside of network control, including customer location and equipment.  All products and services listed are subject to terms, conditions, and guidelines located at https://hunterfiber.com/policies-agreements/
Additional restrictions may apply.

Hear what our
customers have to say
Select your service type
and enter your House
Number and Zip Code
Example: For the address 801 Enterprise Drive, Central
Point OR 97502. Enter 801 in the house number field
and 97502 in the zip code field then click lookup.