In the modern era, the digital world meets our daily lives to build smarter homes.  The connected devices inside our houses work together to create a smart ecosystem.  Here's a list of last-minute gift ideas for smart homes this holiday season.
Last-Minute Gifts for Smart Homes 
Apple HomePod mini – $99.00
The Apple HomePod mini is an affordable smart hub product.  This connected device is great for those already using other Apple products in their smart home ecosystem.  It has an intelligent voice assistant and works seamlessly with your iPhone.
The HomePod mini is able to create personalized experiences for up to six different voices.
For those with multiple HomePod minis, the Intercom feature enables communication throughout the house and even works with other Apple devices.
The only downside to the HomePod mini is its lack of music streaming options.  Right now, it only supports Apple Music.
Pro
Con

Up to six personalized experiences

Seamless Apple integration

Only supports Apple Music

Entry level speaker and sound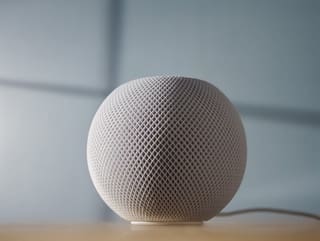 Amazon Echo Show 8 – $129.99
Amazon's Echo Show 8 has the functionality of their other Echo products and includes a screen.  You can stream shows, video chat with family, and even use it as a digital frame.  
For those concerned about privacy, the Echo Show 8 also comes with the ability to turn off the camera and microphone. 
Only $30 more than the Apple HomePod mini, consumers can get a similar device but with an 8 inch HD touchscreen.  More importantly, it has over 13,000 ratings averaging 4.7 stars.  
| | |
| --- | --- |
| Pro | Con |
| Highly reviewed and highly rated | Fewer video streaming options |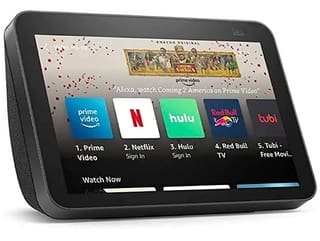 Google Nest Hub – $99.99
If you're a Google lover, the Nest Hub is a great product which has all the features of the Google Home plus a screen.  You can stream shows, listen to music, and control your smart home. 
One of the coolest features is the ability to pause a song or stop a timer with Quick Gestures.  The device detects movement without a camera, giving you privacy in your home.
Unlike the HomePod mini, Google's Nest Hub has partnered with common music and video streaming services.  You can listen to Spotify, Apple Music, Pandora, Sirius XM, and watch Netflix, Disney+, Hulu, and Sling.
Because it has more music options than the HomePodmini and costs less than Amazon's Echo Show 8, this screened smart hub seems to be the best bang for your buck. 
| | |
| --- | --- |
| Pro | Con |
| Several video streaming options | |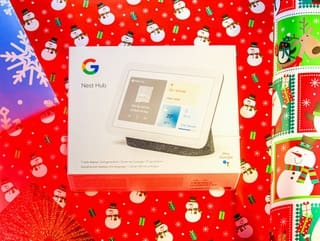 Sonos One – $219.99
If you're looking for a high quality speaker, Sonos One is for you.  Like other smart hubs, these speakers are voice controlled with Google Assistant or Amazon Alexa.
Most importantly, though, the Sonos One has much better sound quality than typical smart home devices. 
For those with more than one Sonos product, the speakers are designed to work together to provide the best quality sound system. 
Overall, the product has a 4 star average rating on their website.
| | |
| --- | --- |
| Pro | Con |
| Many music streaming options | Voice control not always available |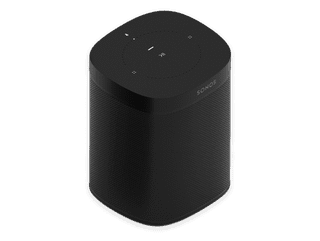 Wyze Plug – $14.99 for 2 Pack
With Wyze's smart plugs, you can save money on your electric bill.  The scheduling features allow you to automate turning devices off and on, put them on a timer, or set them to "Vacation Mode." 
The Wyze Plug is also voice activated with Google Assistant and Amazon Alexa integrations.
With over 700 reviews averaging 4.4 stars on their website, this seems like an easy, affordable addition to your smart ecosystem.
| | |
| --- | --- |
| Pro | Con |
| Voice command integrations | |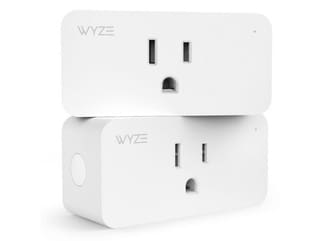 Google Nest Learning Thermostat – $249.00
Nest was the first ENERGY STAR certified thermostat.  According to Google, independent studies show savings of up to 15% on heating and cooling bills.  
By using sensors and location data, the Nest Learning Thermostat can tell if you've left your home and moves your house into energy saving mode.  The device can also learn what temperature you like and build a schedule around you.
| | |
| --- | --- |
| Pro | Con |
| Save up to 15% on heating/cooling bill | Doesn't come with remote sensors |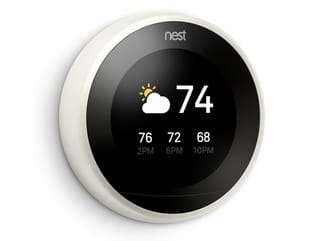 Ecobee Smart Thermostat with Voice Control – $249.99
For the same price as Google's smart thermostat, Ecobee's product comes with a remote sensor that can control your home's temperature from a room other than where the device is mounted.
Like the Nest, the Ecobee Smart Thermostat is ENERGY STAR certified and has reportedly saved users 26% on annual energy costs.
With 4.7 stars from more than 700 reviews, the Ecobee system is a strong competitor to Google's product.
Pro
Con

Save up to 26% on energy costs

Larger than other products

Google Assistant not built in (but still compatible)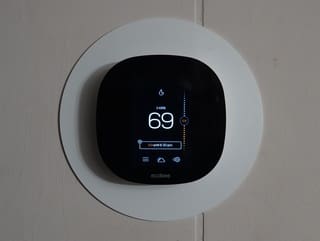 Wyze Thermostat – $70.99
If the Ecobee and Nest products are a little spendy for your taste, consider the Wyze Thermostat.
Wyze offers the ability to control your home's temperature from your phone or through the voice integration with Google Assistant and Amazon Alexa.  It also comes with other scheduling and automation features.  The app will even show your energy usage and offer tips on saving.
Before buying, however, check to see if your home is compatible with the Wyze Thermostat.  Unfortunately, Wyze's product doesn't work on high voltage systems (110 volts or higher).
If the Wyze Thermostat is compatible with your home, it's a much more affordable smart thermostat.  It has a four star average rating from over 225 reviews.
Pro
Con

Voice command from Alexa and Google Assistant

Not compatible with all systems

Install requires electrical work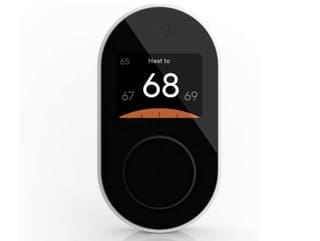 Ring Video Doorbell Pro 2 – $249.99
Ring's Pro 2 is a great smart security product, especially for those already using other Amazon devices like the Echo Show 8. 
Like other Ring doorbells, the Pro 2 offers real time notifications, live view, and a door history.  With HD+ video and crisp audio, the Pro 2 is a top-of-the-line product. 
The Pro 2 is the first doorbell security system to have 3D Motion Detection and built-in Alexa Greetings which answer the door for you.
Though it's more expensive than other smart doorbell options, the Pro 2 has the most advanced features and has more than 1,600 reviews averaging 4.6 stars.
| | |
| --- | --- |
| Pro | Con |
| HD+ video and crisp audio | Use limited without monthly subscription |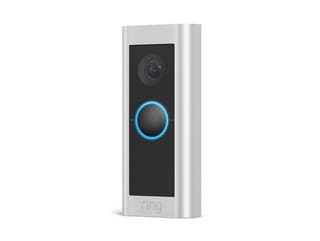 Arlo Essential Wired Video Doorbell – $149.99
The Arlo Video Doorbell offers 180-degree view, a built-in siren, and motion alerts.  It also has integrations with Amazon Alexa and Google Assistant for voice activation.
With real time notifications, HD video, and door history, this device is a solid competitor to Ring's products.
If you're looking for an alternative option to Amazon, Arlo offers a quality product for a great price.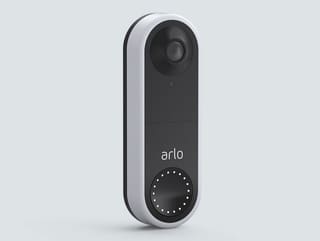 August Wi-Fi Smart Lock – $229.99
With the August Smart Lock, consumers can retrofit this device over their current deadbolt while keeping their physical key as a backup. August has the ability to customize your auto-lock settings and comes with an auto-unlock feature. 
You can control the lock from your phone, your Apple Watch, or through voice activation with Amazon Alexa, Google Assistant, and Apple's Siri. 
The app sends you alerts and knows if your door is closed and locked.  Using the app, consumers also can schedule privileges to anyone and revoke them.  These "virtual keys" are great for rental properties, family members, dog sitters, and more.
With over 500 reviews, this smart home security device is rated at 3.9 stars.
| | |
| --- | --- |
| Pro | Con |
| Integrates with Apple, Google, and Amazon | Lower reviews and ratings |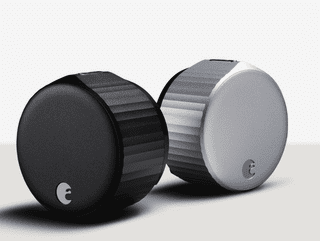 Wyze Lock – $121.99
Like the August lock, Wyze doesn't replace your lock.  You can keep your key and install the device over top of your existing deadbolt. The Wyze Lock implements an auto-unlock function which unlocks as you approach the door.  It also auto-locks when it detects that the door is closed.
Through the Wyze app, you can remotely unlock your door from anywhere and receive notifications if your door is left open. 
Even with the $25 keypad added onto your purchase, the Wyze Lock is more affordable than August's product.  It also has four times the reviews and a better rating at 4.3 stars.  Overall, for a smart lock, it seems to be a much better value.
Pro
Con

Better price with most features

Easy ten minute installation

No integration with Siri or Google Assistant 

Not all features work reliably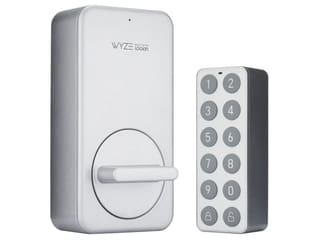 As our smart home ecosystems grow, our internet capacity must also grow.  At Hunter Communications, we believe that fiber is the best technology to connect us to the IoT and to each other.  Check to see if fiber is available at your home!