Meet Our Commercial Sales Team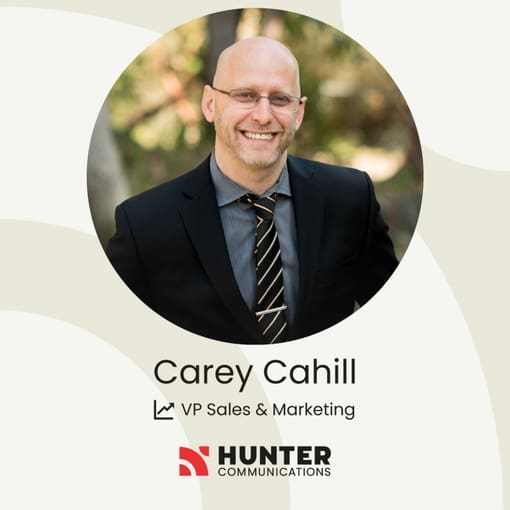 Carey Cahill, VP of Sales & Marketing
With over 15 years of experience at Hunter and prior experience in the technology industry, Carey's specialties include telecommunications, building long term customer relationships, teambuilding, and entrepreneurial growth.
He is motivated to work for a unique company that prioritizes the customer first and loves working with the great team at Hunter. 
In his free time, Carey enjoys spending time outdoors with his family-especially boating, surfing, and exploring new places.
Stephen Parac, General Manager, Director - Eugene
Stephen specializes in developing strategy and creating meaningful connections with the team and local communities. At Hunter, he is proud to work at a growing company that is so focused on creating an impact in our region while delivering exceptional customer service. 
Outside of work, you may find Stephen spending time with his wife and 2 kids exploring Oregon, playing family board games, and more. He also serves on the Eugene Education Foundation, Onward Eugene, and Willamette Internet Exchange board of directors.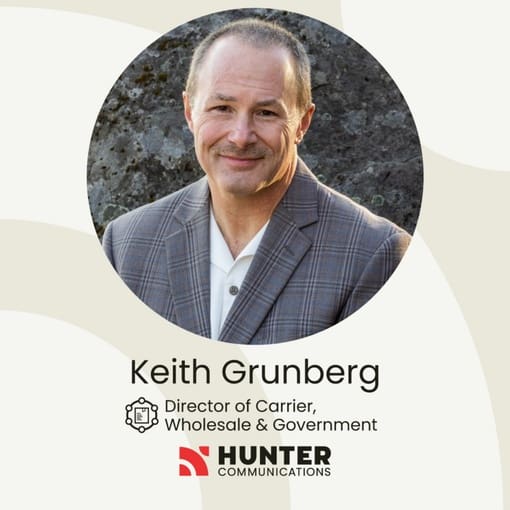 Keith Grunberg, Director of Carrier, Wholesale and Government
Keith's specialties are in business development and wholesale for carrier accounts, government, and education verticals.
At work, he is most motivated by the collaborative team and the company's shared goal of delivering quality service for its customers.
Keith enjoys serving as a certified NCAA/NAIA collegiate and high school wrestling referee.
In the off season, you may find Keith water skiing, hunting, or enjoying a good coffee, wine, or local beer.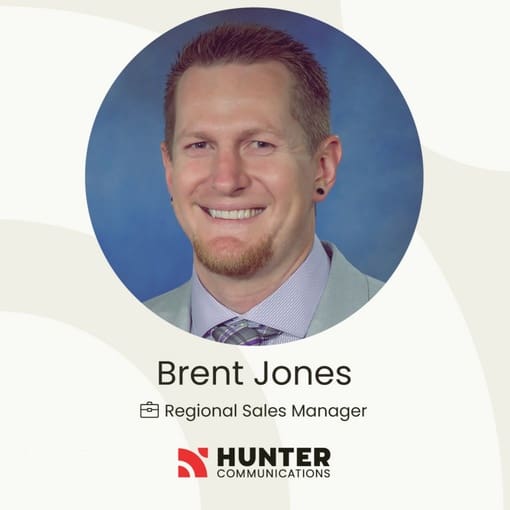 Brent Jones, Regional Sales Manager
Brent specializes in commercial sales and values serving customers, offering superior services and support, and working for a local internet provider that's making a difference. 
Outside of work, Brent enjoys softball, camping, hiking, weightlifting, woodworking, and spending time with his family.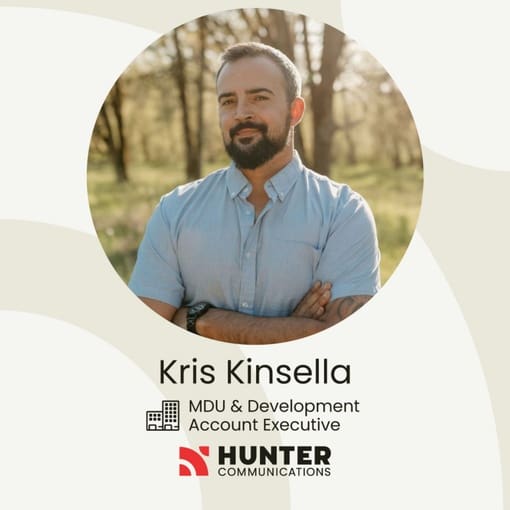 Kris Kinsella, MDU and Development Account Executive
Kris brings a wealth of experience to his position with specialties in MDU Bulk internet sales as well as low voltage and internet package design.
At work, he is motivated by the company's honest pricing, quality work output, and the great team he gets to interact with on a daily basis.
In his free time, you may find Kris enjoying the great outdoors with his family, capturing photographs, fishing, or managing the small business shared by him and his wife.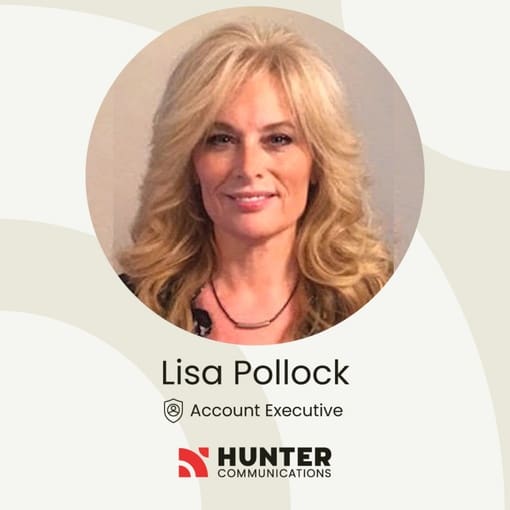 Lisa Pollock, Account Executive
Lisa specializes in business to business sales with 20 years of experience.  She also has an extensive customer service background. At Hunter, she values working with the team, the company's local presence, and offering excellent services.
Outside of work, Lisa's #1 interest is spending time with her family.  She also loves movies, audiobooks and animals.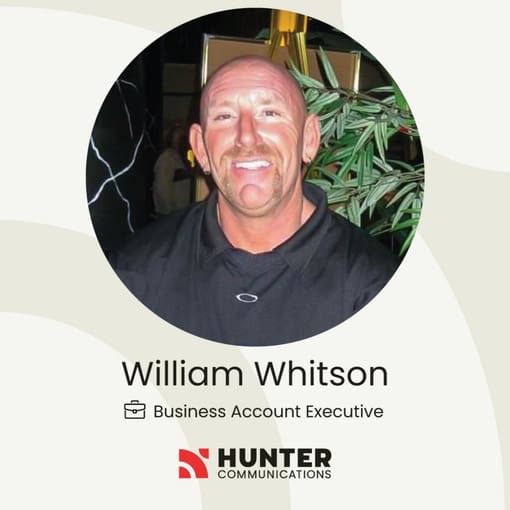 Bill Whitson, Account Executive
Bill specializes in helping companies optimize their voice and internet services to meet a wide variety of business needs. At Hunter, he feels proud to offer support in regional communities including Hunter's local involvement, volunteer opportunities, and great internet services.
In his personal life, you may find Bill at the gym, enjoying the outdoors, or volunteering at nonprofits aimed at supporting local youth and disadvantaged groups.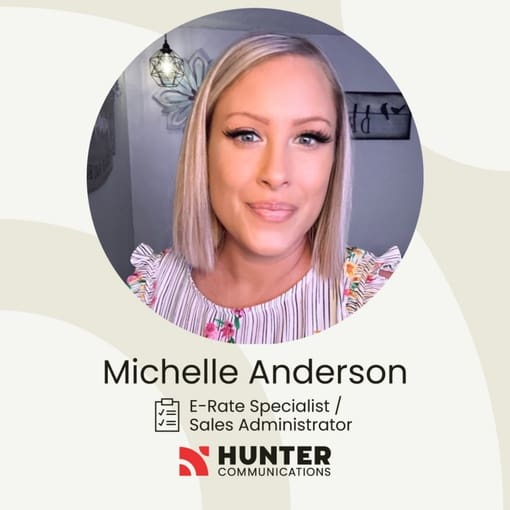 Michelle Anderson, E-Rate Specialist and Sales Administrator
Michelle specializes in helping school districts get access to high speed internet while also assisting the sales team with daily needs.
At Hunter, she enjoys a collaborative workspace full of team players and feels motivated to work for a company that offers reliable services at affordable prices. 
Outside of work, Michelle loves spending time with her daughter and enjoying the outdoors–especially kayaking, camping, riding quads, and gardening.