Hunter Communications was named by PC Magazine as the Top ISP for Gaming in the Northwest for 2022.  The company has outperformed several larger ISPs including Google Fiber, Comcast, and Ziply to take the title.
Hunter also cracked the top ten among all ISPs, coming in at number six in the entire United States.
Fiber-optic internet technology enables lightening fast ping times and minimal jitter (lower numbers are better).  Hunter's latency was measured at only 6.8 milliseconds.  For gamers in Oregon, this number could be the difference between winning and losing.
To read the full article from PC Magazine, click here.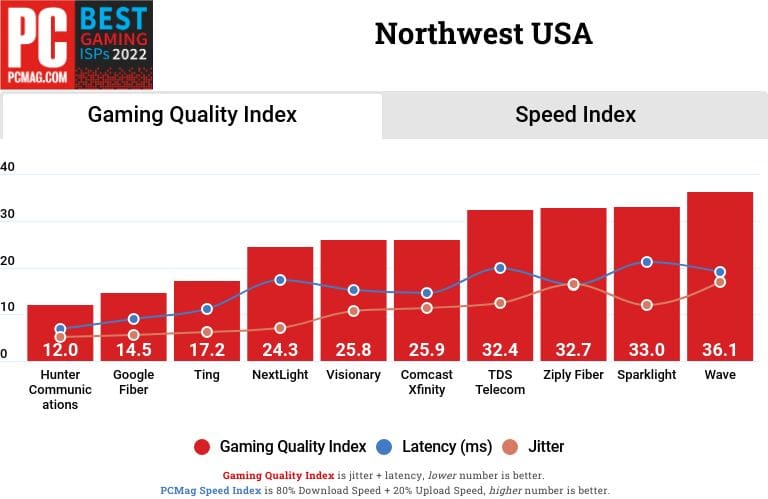 The Northwest area included Colorado, Idaho, Montana, Oregon, Utah, Washington, and Wyoming.  
At Hunter Communications, we are proud to have the the fastest, most reliable fiber-optic network.  Our residential internet packages start at $59.99 with a PRICE FOR LIFE.  With speeds up to 1 Gpbs / 1 Gbps, Hunter provides the best internet for everyone, from families to gamers.