Better communications, better patient support
Customer: Wellspring Family Practice
Industry: Healthcare
Products & Services: Multi-provider, Level II Primary Care medical facility offers adult, pediatric, obstetrical and gynecological services.
Location: Grants Pass, Oregon
Hunter Products & Services since 2017: Internet, Hosted Voice Services, PolyCom Phones, MaX UC for messaging.
.
WellSpring Family Practice was founded in July 1991 by Dr. Jon E. L. Ermshar to provide excellence in compassionate healthcare to the Grants Pass community.
Patients are encouraged to learn as much as possible about their illnesses and are educated on the latest treatment practices that may improve their condition, including lifestyle modifications and state-of-the art medical interventions. The staff loves the Grants Pass community and works hard every day to see that patients are healthy and thriving!
The Challenge: Patients Couldn't Always Connect
A clinical healthcare setting requires a reliable high-speed internet connection. Patients must be able to communicate with their doctors and nurses while the providers must be able to rapidly access essential information and resources.
Before turning to Hunter's fiber-optic network, however, WellSpring lacked reliable internet and phone connectivity.
"I can say for certain that the companies we had previous to Hunter were unreliable to work with," said Dr. Jon Ermshar, WellSpring's founder.
"Quite frequently we would have a problem with calls dropping and the quality of the calls. When we called customer service at a provider we would consistently be told to call one of the other vendors because it was not their problem. No one wanted to take the blame or assist."
The Hunter Solution
Hunter has provided a communications solution to WellSpring since November of 2017: a symmetrical fiber optic internet connection, hosted VoIP telephone services with queueing of calls, Polycom phones and MaX UC messaging.
"I love the fact that if there is an issue with phones or our internet, Hunter handles both. It's very easy to get help when needed," said Dr. Ermshar.
Hunter Communications Solutions
Internet — Reliable high-speed fiber-optic internet access. Hunter communications is recognized by BroadbandNow with four 2020 Internet Service Provider Awards, including #1 Fastest Business Internet in Oregon and is among the providers named Top 10 Fastest Business Internet Nationwide.
Hosted Voice Service — Hosted Voice over Internet Protocol (VoIP) phone system with PolyCom Phones replaced traditional PBX servers and provides the best voice quality and clearest connections.
MaX UC — Integrated voice, instant messaging, video, and email into a seamless user experience, MaX UC helps employees communicate easily.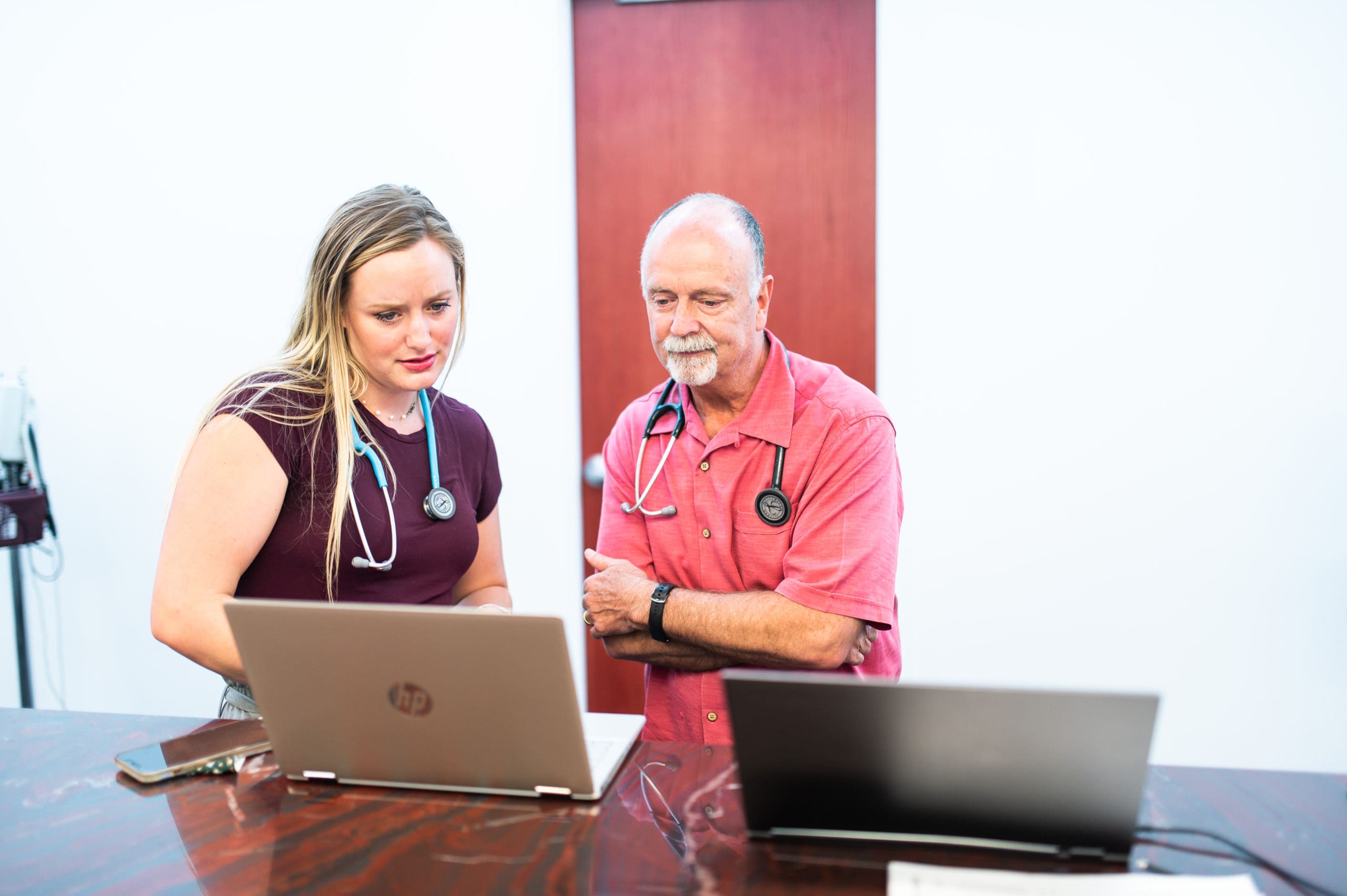 "Everyone at Hunter has been professional, courteous and prompt with return calls. We couldn't be more pleased." 
—Dr. Jon E. L. Ermshar, Founder of WellSpring Family Practice