Fiber Installation Process
All Hunter business internet and voice customers must complete the pre-form before our team can schedule your site walk and installation. 
The first section of the pre-form collects key business information, point of contact details, and billing information.  Only individuals listed in the Customer Proprietary Network Information (CPNI) section will be authorized to access and make changes to your Hunter Communications account.
The pre-form will also ask if you want static IP or DHCP.  Here's a brief explanation and an overview of the differences: 
An IP address is a unique set of numbers that computers use for identification on a network.  These numbers can be static (permanent) or dynamic (changing).
 DHCP
Temporary, changing IP addresses
Automatically assigned by the server
Standard in the industry
Chosen for most businesses
Static IP
Manually assigned by service provider
Used for dedicated services
Useful for email servers, data centers, web hosting, VPNs, and VoIP
Hunter's voice customers will be required to fill out additional information in the pre-form. 
Your company name, telephone number, and address will be submitted to the White Pages directory and will display on Caller ID.  If these fields are left blank, your business information will not be submitted. Hunter's voice service includes one directory listing at no extra cost (additional directory listings can be purchased for $7.50 each). 
If you would like to keep your current phone number after you switch, you will need to port it over to Hunter Communications.  
The voice form also includes an E911 Agreement.  Please verify your information is correctly entered for the 911 system.  This will be especially important in case of an emergency.
Once you've submitted the pre-form, your service delivery coordinator will be in touch to schedule a site walk with an engineer.
The site walk process typically takes one to two hours.  Our engineers meet with you to determine your construction, permitting, and design needs.  Most importantly, they locate where the fiber will enter your building and where it will connect to your internal network.
After the site walk, our engineering team draws the design of your fiber build.  They consider the surrounding areas and include other potential customers in their drawings.  Using data provided by our Geographic Information Systems team, our engineers create a blueprint of your fiber service.  
If city, county, or state permitting is required, our team will also begin the process at this time.  In some cases, permit approval can take an additional 30 to 60 days.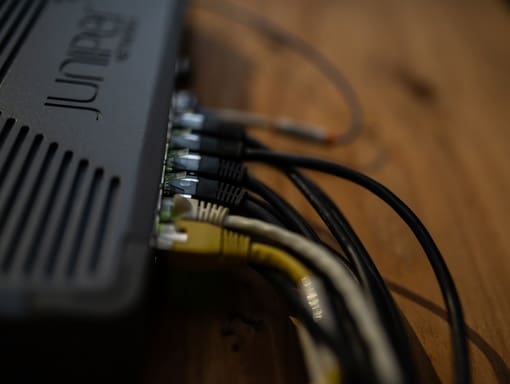 Once engineering has completed their work, our network operations team programs the equipment needed for your service.
If construction is required, your Service Delivery Coordinator will let you know when construction will begin.
After your equipment is ready and your construction has been completed, we will schedule your installation. 
Hunter Communications provides businesses, schools, and governments throughout Oregon and Northern California with the fastest, most reliable fiber-optic internet.