Restaurant Recovery Package
Are your customers having a hard time reaching you? Are you missing out on orders because your customers hear a busy signal or endless ringing?
At Hunter Communications, we understand the challenges and opportunities facing the restaurant industry.
That is why we have developed a package specifically tailored to your needs. The Restaurant Recovery Package from Hunter will help you to never miss an order again.

Is Hunter Communications
Near You?
In search of high-speed fiber internet and analog voice services in your area of Oregon or Northern California? Find out if Hunter Communications is in your area! Enter your information below to find out if our services are available and if they're not, we'll keep in touch to let you know when we're coming to your city.
Let Hunter help you receive orders and grow your business.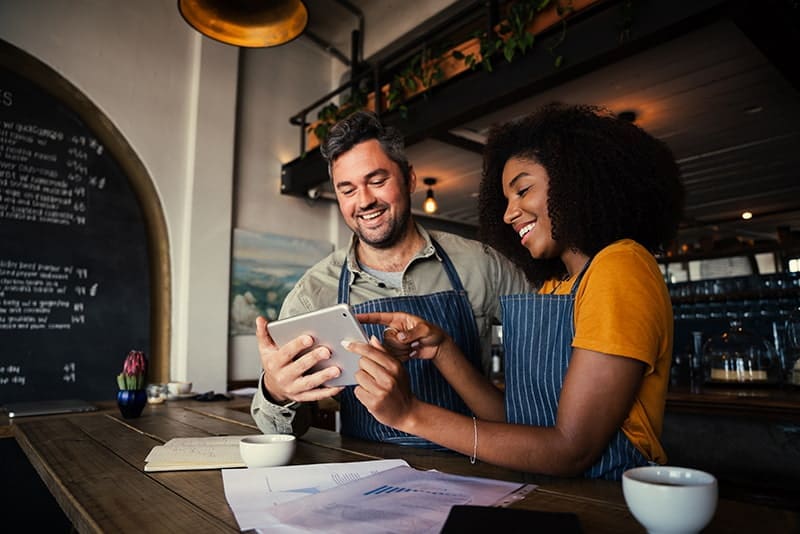 The Restaurant Recovery Package includes:
100M/50M fiber-optic internet with Wi-Fi
Two answering stations featuring Polycom VVX 450 Phones

Delivers superior, high-definition sound quality for the noisiest of restaurants
4.3" color display with visual information at a glance
Advanced features and customization options
Web-based configuration
Scalable Solutions
Fortunately, the COVID-19 Pandemic will not last forever, and we understand your business needs may change. That is why our Restaurant Recovery package is a scalable solution that can grow based on the needs of your business.
Requires a 3-year contract. Subject to Hunter Communications Master Services Agreement and acceptable use policy. Service is subject to availability. Additional equipment and services may incur additional monthly fees. Equipment is rented and remains property of Hunter Communications. Hunter makes no guarantees as to the performance of your business.
Why Hunter Is the Right Choice
When you work with Hunter Communications, you can always expect to receive premier services. But that doesn't end after installation. Here's what else our customers have come to enjoy working with us.
A Customer Service Team That's Ready to Address Your Concerns
Expert Team of Technicians Available to Fix or Install Phone Services
Custom Solutions Available to Fit Any Business
A Fast Network Designed to Keep You Connected
Quick Response to Outages and Service Interruptions

BroadbandNow Award Winner
Through years of hard work, Hunter Communications has won numerous BroadbandNow Awards, showcasing our team's exceptional service toward providing clients with reliable internet and voice solutions to customers in southern Oregon and northern California. Awards include:
#1 Fastest Business Internet in Oregon
#1 Fastest Business Fiber Service in Oregon
Top 10 Fastest Business Internet Nationwide
Top 10 Fastest Business Fiber Service Nationwide
Sign Up for Business Services Today
Make sure that your home office is set up with the most reliable high-speed internet and quality voice services you need. Sign up for Hunter Communications' business services today!