Our Teams
We value the work and expertise of our incredible teams, and each member is an invaluable asset to Hunter Communications. Learn more about the incredible teams who work at Hunter today!
Everything Hunter Communications does wouldn't be possible without the hardworking men and women of our construction team. Every day, they are out in the field building out new lines of communication that help reach current and new customers wherever they are. On top of that, they are helping in the rebuilding efforts in areas that have been hit hard by wildfires, making sure that customers can continue to communicate with individuals near and far. We are so proud of the work they do and wouldn't be here without them! Take a moment to read more about how the Hunter Communications construction team has been helping over the last few months.
On behalf of the residents of the Town of Butte Falls, I would like to express our gratitude for how quickly you restored our internet services after the South Obenchain fire. We had anticipated that it would take weeks and it took days. The effort was so important to us as we returned after the evacuation to resume our lives. We especially appreciate the speed, knowing that you had internet outages from many fires around the county and state with which to contend.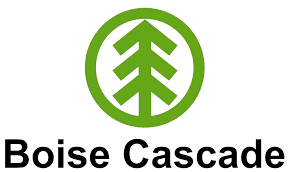 The best thing about our fiber [connection] is that I don't have to think about it. It has been proven to be a fast, reliable, secure and maintenance free solution for our multiple site connectivity…
Testimonials
Wondering how Hunter Communications has done in the past? Take a look at our customer testimonials to hear from past and current customers!
Contact Hunter Communications
Reach out to a member of our team to learn more about who we are. Contact us today!