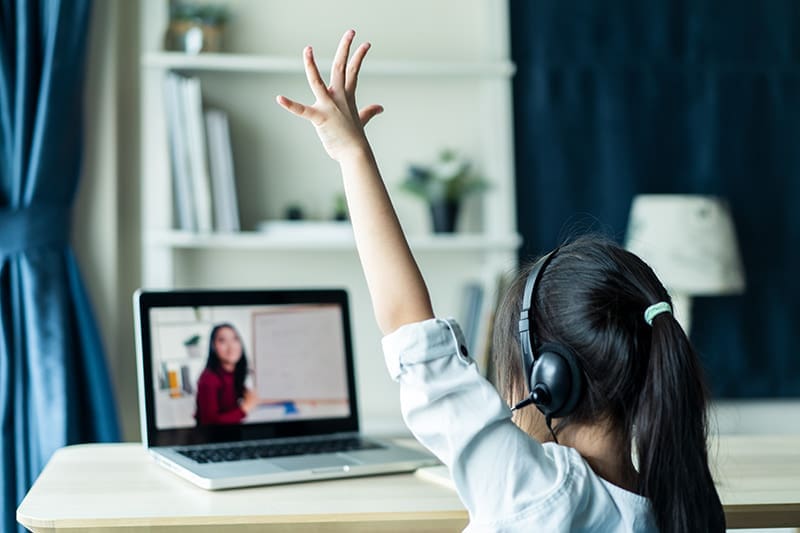 E-Rate Program
Transform educational opportunities for students and teachers with a high-speed connection from Hunter Communications at a discounted rate through the state-of-the-art E-Rate program.
How Can the E-Rate Program Impact You?
High-speed educational technologies are vital for students and educators. A reliable internet connection can engage learners in the classroom, at home, or in libraries—whether they are working on online assignments or watching high-definition video content. For this service to be effective for all students, you need a reliable WiFi network and high-speed bandwidth. Hunter Communications has the perfect solution and be your guide through this process.
As one of the authorized providers of the FCC's E-Rate program, the Hunter Communications team members and E-Rate specialists will aim to maximize your funding up to 90% on WiFi and broadband services. Should you qualify, we will inform you on how to use your E-Rate funds with a three-year plan to help modernize your network so that students can thrive in the digital world.
School & Library Eligibility Requirements
The E-Rate program was originally established to make sure that schools and libraries have affordable access to internet services. E-Rate continues to evolve to help fund information technology (IT) modernization. Chances are, your school or library will qualify for discounted prices through the E-Rate program.
School Criteria
Must operate as a nonprofit business
Must provide K-12 education, not college
Includes Head Start, pre-K, juvenile justice, adult and special ed
Cannot have grants exceeding $50 million
Includes support facilities for school use only
Includes consortia of schools and libraries
Library Criteria
Needs to operate as a nonprofit business
The budget must be separate from any school budget
Includes support facilities specifically for library use only
Can't gain assistance from a state library agency from Library Services & Technology Act
Includes consortia of libraries and schools
The Application Process for E-Rate Funding
Review and select the best E-Rate Reimbursement Process option for your school or library.
Option 1: Ach Reimbursement (BEAR – FCC Form 472)
Follow instructions per the Schools and Libraries Division (SLD) of the Universal Service Administrative Company (USAC).
Option 2: Bill Discounts (SPI)
Complete FCC Form 486 and return to the Schools and Libraries Division (SLD) of the Universal Service Administrative Company (USAC).
Pay the non-discounted portion of your Hunter bill(s) by the required due date(s). Hunter Communications bills must be paid in full until FCC Form 486 has been filed, and discounts have been applied to your Hunter account.
Note: Please return your certification paperwork within 75 days of when you receive your 486 notification letter so we can submit your invoice to the SLD within the required timeframe. Failure to do so may impact our ability to provide the discount or require you to request a Funding Extension before we can apply your E-Rate discount.
Schools and Libraries Division (SLD) Resources
Apply online
Find your Service Provider Information Number (SPIN)
Get Started with Your Technology Plan
Work with Hunter Communications to improve student life for the long term by working on a scalable technology plan to help expand your network and upgrade its connectivity.