Business Voice Features
With Hunter Communications, businesses and enterprise voice customers have access to a wide variety of features.  Advanced features and easy administration via our web portal make Hunter's fiber-powered voice the best phone system for your company.
Features to Make You More Productive
When you sign up for business or enterprise voice features from Hunter Communications, you can receive access to the following invaluable features.
Web Portal
Enables users to manage calls, calling features, and voicemails. Administrators can also manage business-level features.
Desktop & Mobile App
Enables instant messaging and online presence visibility with your company
Outlook Integration, Click-to-dial, & Voicemail-to-Email
Integrates Hosted UC into how you work every day
Call Manager
Allows users to easily personalize the service to meet their individual needs – features like find-me/follow-me and simultaneous ring (with your mobile device)
Auto Attendant
Is highly flexible and works in tandem with music-on-hold to play music or messages
Call Log
Provides a detailed record of your business's usage; also deploy account codes to track with greater depth
Robocall Blocker
Limit fraudsters from scamming your business through robocalls and illegal phone number spoofing, while making sure that legitimate calls reach you
Paging/Intercom Features
Quickly reach your team with intercom codes and paging features
Admin Portal
Multi Line Hunt Groups
Easy Attendant (Auto Attendant)
Music On Hold
Call Pickup Groups
Account Codes
Call Logs
Incoming Call Manager
Speed Dial, Short Codes, Intercom Codes
Automatic Call Back, Automatic Recall
Multiple Call Appearances, Call Waiting, Call Hold, Call Transfer
Call Hold/Park/Pickup
Paging/Intercom Features
Shared Line Appearance
End User Web Portal (CommPortal)
Business Call Manager (BCM) – Advanced Call Forwarding Capabilities (Sim Ring, Distinctive Ringtones, Call Rejection)
Receptionist Features (Line State Monitoring)
Voicemail (Access Via Email, Web Portal or Phone)
Voicemail to Email
Do Not Disturb
Hunter Robocall Blocker and Caller ID
Contact Management
Click to Dial
Desk Phone Customization, Management
Desktop Client – (IM, Outlook integration, 

Presence)

Mobile Apps – iPhone, iPad, Android Devices
Call Jump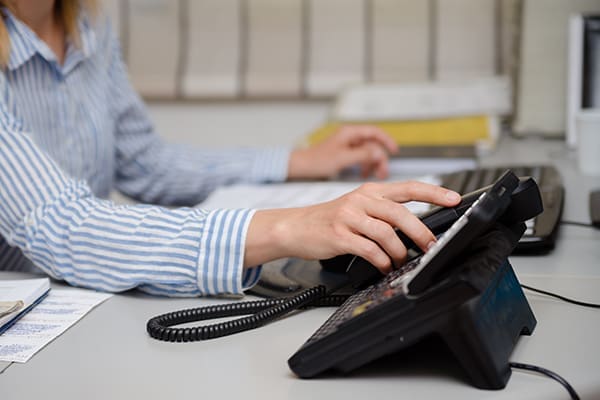 A la carte Extras:
Video Conferencing & Meetings – up to 1,000 attendees
Receptionist Soft Console – VoIP
Audio Conferencing
ACD (Call Center) – Agent or Supervisor Seat
Call Recording
In-app SMS
Speech-to-Text transcription of messages
​
Featured Products
When you work with Hunter Communications for your business and enterprise voice needs, you will be sure to find the best products to run your business. See what we offer below and choose the best option for you.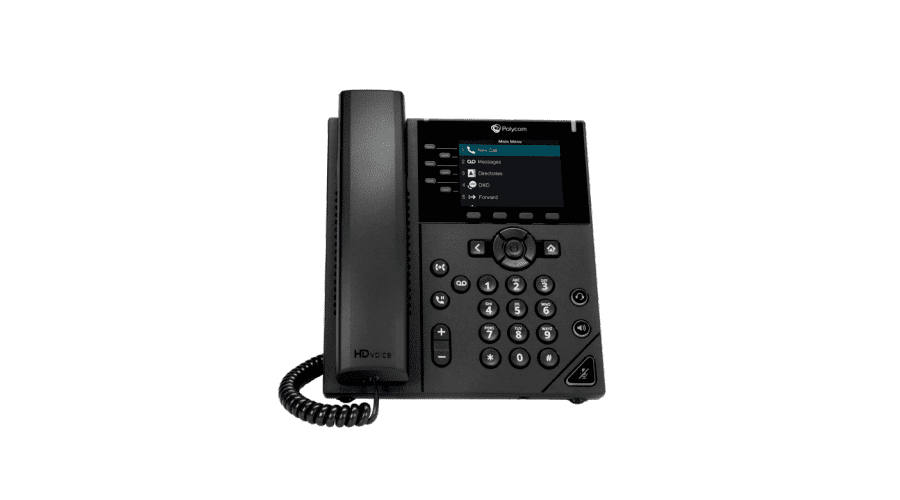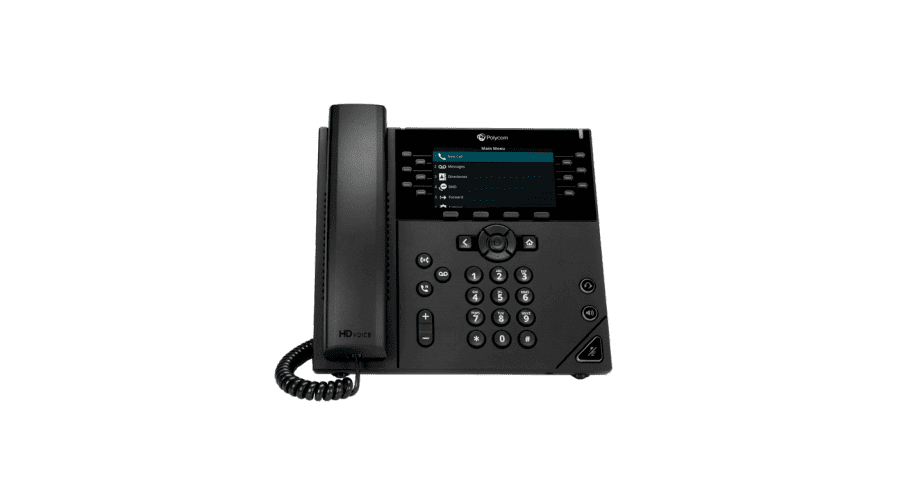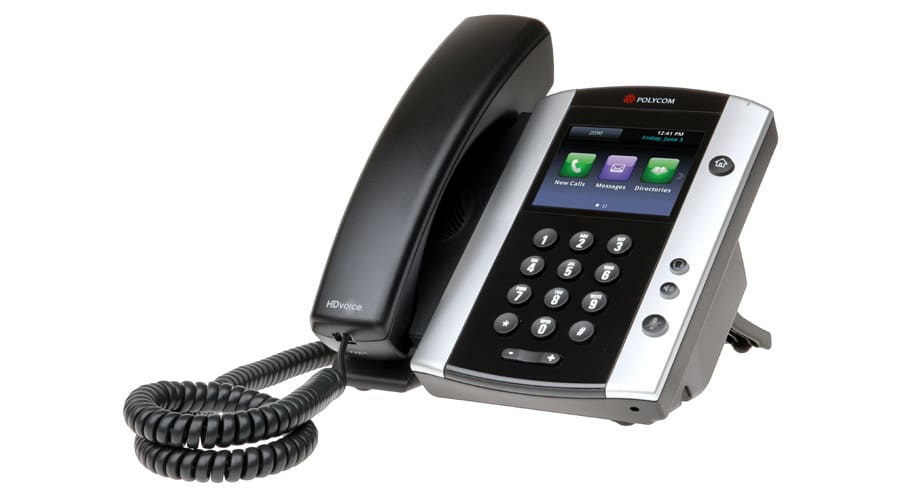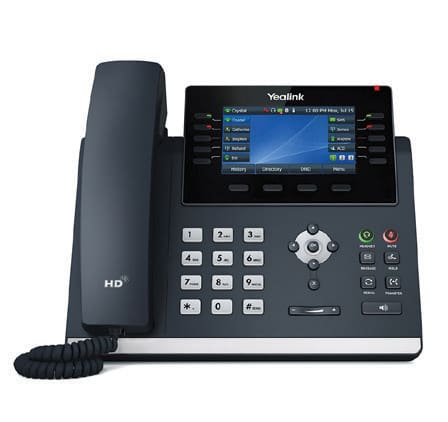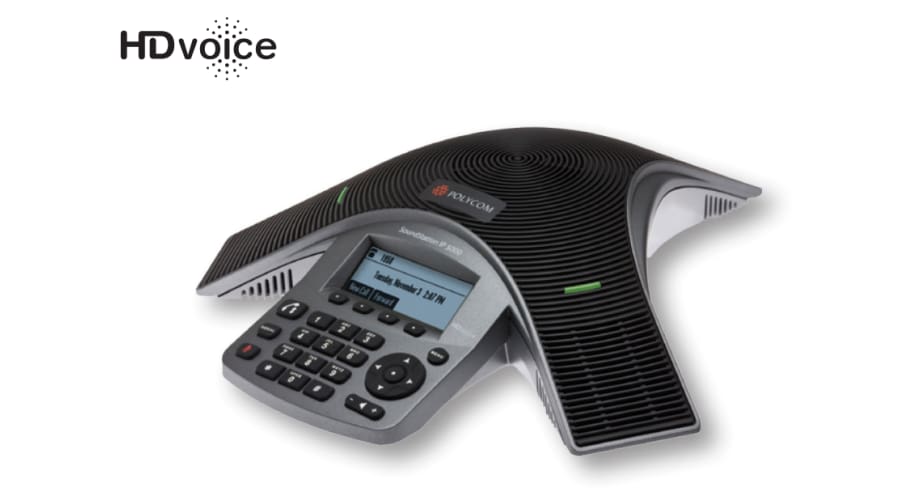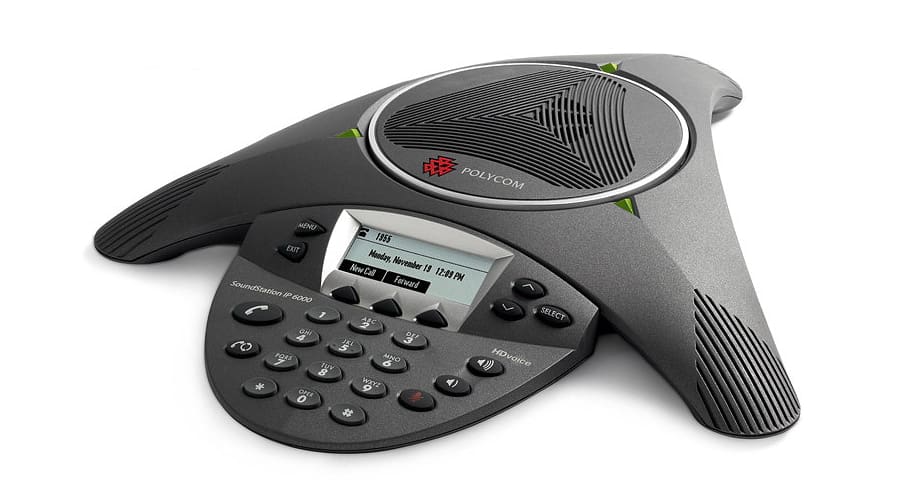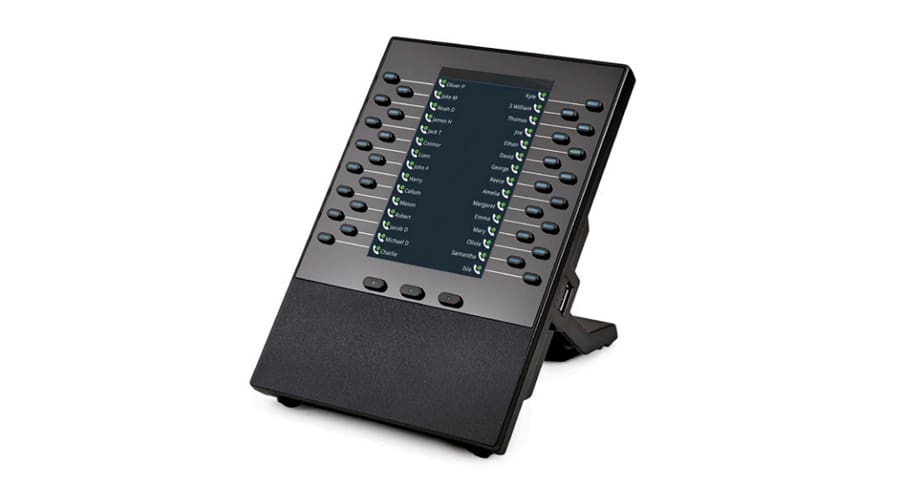 Polycom EM 50 Expansion Model
Talk to an Expert
Ready to expand your current voice solution with one of Hunter Communications' great options? Get in touch with our team today! We're happy to answer questions and get your business set up with everything you need.