The Ultimate Wi-Fi Experience
Download the HunterIQ App
With the HunterIQ App, you can manage your Wi-Fi to fit your needs.  With built-in enhanced network security, the app protects your home from online threats.
HunterIQ
With HunterIQ, you get advanced Wi-Fi management to control every aspect of your home internet experience from your phone or mobile device.  Download the app today to take charge of your home Wi-Fi!
Hunter Protect
Hunter Protect comes free with the HunterIQ app, providing you with enhanced network security and protection against viruses, malware, and malicious websites.  Keep your home network secure by downloading the HunterIQ App.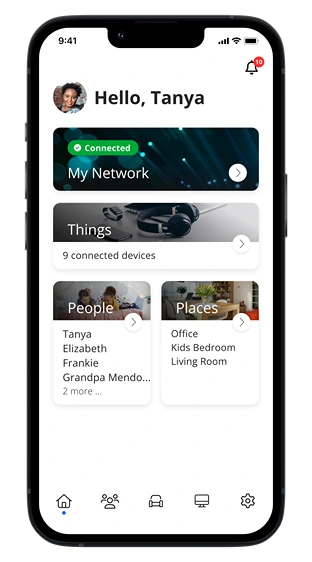 Unlock Enhanced Controls for $5/mo
Introducing Hunter Control. By purchasing Hunter Control, you can unlock additional features in the HunterIQ app to manage parental controls, set profiles for your devices, filter content, set screen time limits, and prioritize network traffic.