Customer Experience Manager Jessica LeMay describes her team and what it's like working at Hunter.
Our Customer Experience Team is responsible for providing quality customer service to both our residential and commercial customers.
If a customer calls in and they're very upset or frustrated, turning them into a happy customer is very fulfilling.
Meet Our Customer Experience Advocates
Jessica
I've had the pleasure of working for Hunter since January of 2019.
My hobbies and interests are my family, playing with my dog, camping, kayaking, and visiting as many waterfalls as possible.
I've been so blessed with the opportunity to build a Customer Experience group from the ground up, and I am so proud of my teams who work so hard to provide excellent customer service to our community.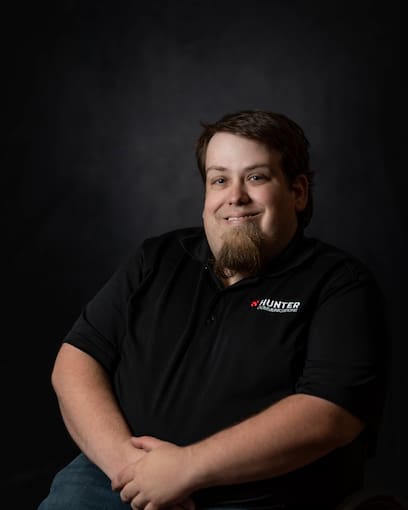 Michael
I've been with Hunter for more than 2 years
My interests are competitive archery, music, and spending time outdoors.
Having a career with Hunter for me means being a part of the family and being a part of a team whose focus is to serve our community.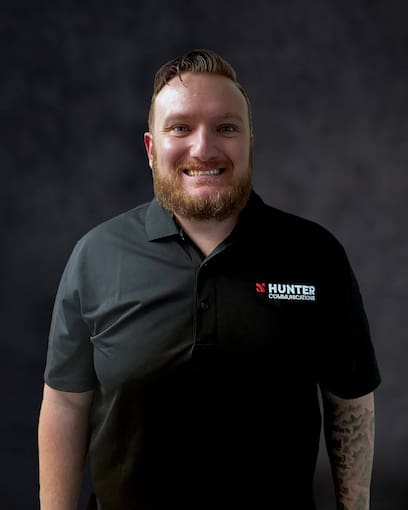 Ben
I've been with Hunter since July.
Some of my hobbies are writing poetry and journaling. Playing guitar, playing lots of golf. Also anything outdoors is always a blessing.
I am so grateful for how community and family oriented Hunter is. I am also tremendously grateful for working from home even though I'm local. I love what Hunter stands for and values it upholds. 
Meet Our Service Delivery Coordinators
Amy
I've worked for Hunter since January.
I'm a foodie. I love to cook and try new things. I also enjoy a good Netflix marathon.
I enjoy working for Hunter Communications because I enjoy feeling connected to the community that I serve.  I also enjoy working for a company that appreciates my dedication and hard work.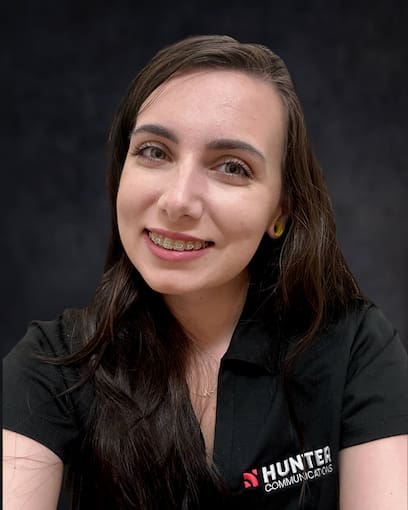 Alli
I've been with Hunter since January.
My hobbies are reading, photography, hiking, and spending time with my family.
Hunter provides me with an amazing opportunity to work from home, and I've had the pleasure of getting to know so many people.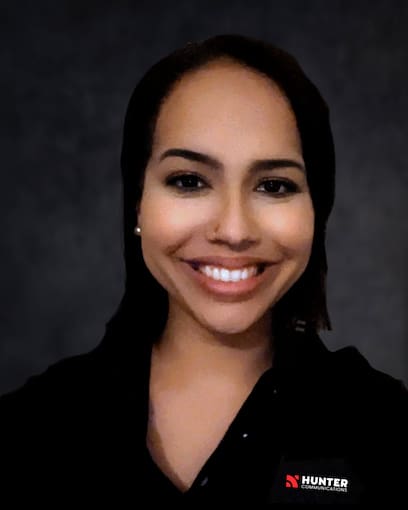 Nathalie
I've been with Hunter for 3 months now.
My hobbies are cooking, reading, running and playing with my kids and pets.
My career at Hunter means I get to grow as an individual and an employee. This means to me that I am not stuck in one position and that new opportunities are possible with this company.