High-Speed Internet
Hunter Communications offers the fastest speeds you can get with our high-speed internet. Our high speeds will give you the best connection you need to browse the internet without any buffering or lagging. We will work with you to find the best residential internet package to fit your needs!
Is Hunter Communications
Near You?
In search of high-speed fiber internet and analog voice services in your area of Oregon or Northern California? Find out if Hunter Communications is in your area! Enter your information below to find out if our services are available and if they're not, we'll keep in touch to let you know when we're coming to your city.
Advanced WiFi
Our advanced wireless network can bring you the connection you need for your home WiFi. Our technology will provide you with fast and reliable speeds in every spot of your house. By using our advanced WiFi, you're able to manage and monitor your devices—and the installation process is easy!
High-Quality Fiber Internet Installation
Hunter Communications offers up to 1 Gb of fiber internet and the fastest connection within our reliable network. When you choose us as your home internet provider, we install a dedicated new fiber line to your home. Then you're able to quickly browse the internet, upload and download files, play games, or stream shows by utilizing our residential internet services. Plus, switching to us is easy with the multiple price tiers that we offer!
No Contracts, No Data Caps
When you work with Hunter Communications, two things will always be true: you will never have to sign a long-term contract and you'll never have to worry about going over on your monthly data usage! You can browse the internet and stream your favorite content without thinking twice. You're in control of how you use our services, not the other way around!
 Internet Speeds You Want
Not sure which high-speed, fiber internet solution is right for you? Check out our available residential internet options! With multiple choices to pick from, you and your family can get what you need and enjoy no data caps and no contract with a price for life guarantee for all residential customers.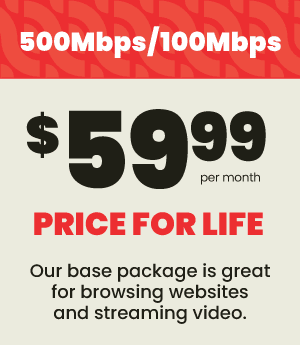 $59.99/month FOR LIFE
500Mb/100Mb
Our base package is great for browsing websites and streaming video.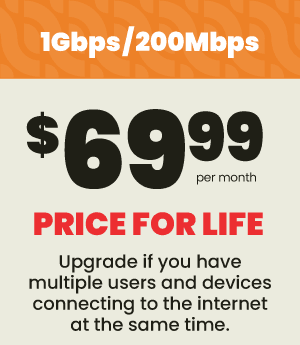 $69.99/month FOR LIFE
1Gb/200Mb
Upgrade if you have multiple users and devices connecting to the internet at the same time.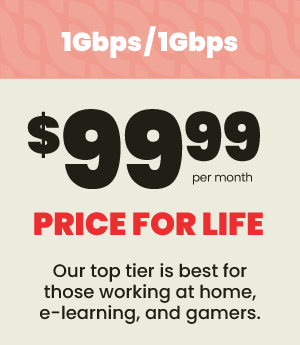 $99.99/month FOR LIFE
1Gb/1Gb
Our top tier is best for those working at home, e-learning, and gamers.
All installations include an advanced WIFI router.
For high-speed internet in Butte Falls, Prospect, and Shady Cove,
please call 541-772-9282.
Extend Your WiFi Range
Hunter Communications has partnered with Nokia to offer our residential internet customers with the latest WiFi beacon and mesh router systems to ensure you will never lose your WiFi signal in your home. WiFi beacons are perfect for any size home, as they help to extend the range of your WiFi system from one end of your home to the other without ever dropping a signal. The Nokia WiFi Beacons are one of the best mesh systems on the market today, giving Hunter Communications customers top-of-the-line equipment that they can trust!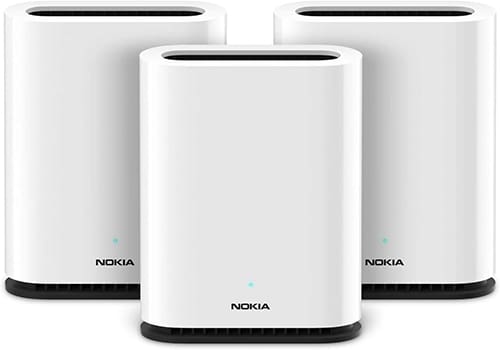 Nokia WiFi Beacon 1
With the Nokia WiFi Beacon 1, your internet will be able to extend across your whole home! The system operates seamlessly with Nokia residential gateways and other Nokia Beacons, creating a mesh network that covers every room in your home. Best of all, you can install additional WiFi beacons across your home to expand coverage when needed and if you don't have a dedicated gateway on your home network, there's no need to rush out and buy a new one! The Nokia WiFi Beacon 1 can serve as your wireless router with access to your current broadband network from Hunter Communications.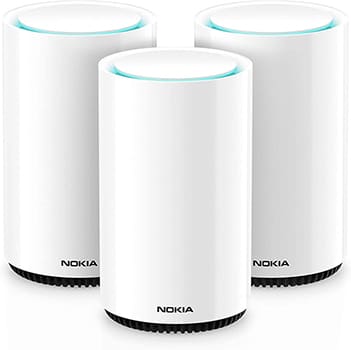 Nokia WiFi Beacon 3
Looking for an upgrade to your current mesh network? Get the Nokia WiFi Beacon 3! Similar to the Beacon 1, the Nokia WiFi Beacon 3 is the premium class product to help extend your home WiFi experience, operating seamlessly with any other Nokia residential gateway or beacon. In addition to providing triple-play services with voice, video, and data, similar to the Beacon 1, the WiFi Beacon 3 comes with a unique spectrum monitoring and interference detection system to ensure a high-quality experience. Use the Nokia WiFi Beacon 3 as the sole wireless router in your home with access to the current Hunter Communications broadband network!
Residential Home Phone
Looking to add a new phone line in your home? Hunter Communications can help! Find out what services we offer for residential customers and sign up today!
Find Services in Your Area
Quickly find if Hunter Communications provides your area with reliable, high-speed fiber internet!