Video streaming is quickly becoming the most popular way to consume live TV, movies, and sports.  In fact, almost 75% of households in the United States subscribe to at least one video streaming service1.
Consumers everywhere are saving money by cutting the cord from cable television and switching to streaming, but there are many factors to account for when choosing a platform.  Top considerations include available content, streaming quality, and the presence of advertisements. 
Here's our list of the top seven streaming platforms to replace live TV.
Top 7 Streaming Platforms to Replace Live TV
1
. DirectV Stream
DIRECTV Stream tops our list as the best replacement for cable TV because, unlike other platforms, it offers (most) regional sport networks, live TV, on-demand shows, and DVR capabilities.  
DIRECTV Stream does not require a contract or have hidden fees.  It offers in-home streaming of 20 devices and three out of home simultaneous screens.
For those who like voice remotes, DIRECTV Stream gives you the option to use theirs with a risk-free trial.  It also works with Amazon Fire TV, Roku, Chromecast, and more.
With four options, DIRECTV stream offers packages for everyone.  The basic package includes channels like ESPN, Nickelodeon, and HGTV.  Premier, the most expensive option on this entire blog, offers more than 140 channels including HBO Max and SHOWTIME.
Entertainment (65+ Channels) $69.99 per month 

Choice (90+ Channels) $89.99 per month 

Ultimate (130+ Channels) $104.99 per month 

Premier (140+ Channels) $149.99 per month 
2. YouTube TV
YouTube TV subscribers can access over 85 channels on the video platform everyone knows and loves.  Major networks, sports, and even local PBS channels are available. YouTube TV has unlimited DVR cloud storage, three simultaneous screens, and comes with options to add premium channels.
YouTube TV costs $64.99 per month.
3. Hulu
Hulu + Live TV, is one of the best options on the market for a complete replacement of cable television.  Subscribers get access to more than 75 live channels, ESPN+, Disney+, and critically acclaimed Hulu originals like The Handmaid's Tale.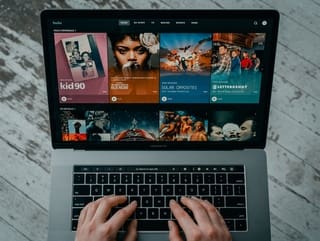 With add on options like HBO Max, Showtime, and Starz, Hulu has something for everyone.  If you hate ads but love live TV, Hulu's offers Premium subscribers ad-free viewing. 
Hulu + Live TV $69.99 per month

Hulu + Live TV (No Ads) $75.99 per month
4. Sling TV
Sling TV is one of the best complete replacements for cable television.  Sling offers packages and add-ons which include popular channels such as CNN, TBS, HGTV, Food Network, A&E, Comedy Central, Cartoon Network, and the History Channel. 
Sling Orange (32 channels) allows one screen and includes access to Disney owned networks including ESPN and Freeform.  This option is great for families and for those who love college football. 
Sling Blue (42 channels) has three simultaneous screens and includes USA, Bravo, NBC, MSNBC, NFL Network, FX, and Fox (News and Sports). 
With prices nearly half the cost of Hulu+ and YouTube TV, Sling is the best budget friendly total replacement for cable. 
Orange or Blue $35 per month
Orange and Blue (four screens and 50 channels) $50 per month
5. Philo
Philo is a great option for consumers looking to save money and for viewers who aren't interested in sports.
In addition to on-demand options, Philo offers live TV from reality and drama channels like AMC, A&E, MTV, VH1, BET, Comedy Central, Hallmark and more.  Philo also includes Discovery channels, kids channels, the Food Network, and HGTV.  Like other platforms, customers can purchase add-ons like EPIX and STARS.  
Philo costs $25 per month and doesn't require a contract.
6. FuboTV
Each fuboTV plan offers three simultaneous screens with over 100 channels including major cable networks and live sports.  The platform also has DVR capabilities, some 4K content, and multiple add-on options including Showtime, Starz, and sports packages.
This is a great cable replacement for sports fans.  While it might have higher prices than Sling, it offers significantly more channels with live sports.   
Starter $64.99 per month

Pro (additional DVR storage) $69.99 per month

Elite (more channels and storage) $79.99 per month
Peacock is home to 50+ channels and on-demand viewing of NBC's popular shows including The Office, Parks and Recreation, 30 Rock, Cheers, SNL, Friday Night Lights, and This is Us.  It also includes a selection of movies and other shows.  This is the only platform on our list which offers a free version in addition to paid plans.  
Free with Ads

Premium with ads and live sports $4.99 per month 

Premium Plus (more content, no ads)$9.99 per month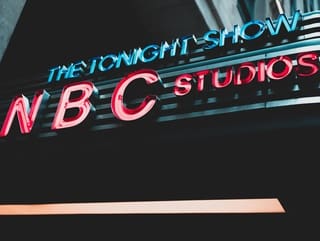 Internet Speeds for Streaming
While streaming HD video requires 10 Mbps, UHD and 4K streaming needs 35 Mbps.  Households streaming higher quality videos on more than one device might need speeds of more than 100 Mbps.  Additionally, for households using Wi-Fi (rather than ethernet) to stream, even more speed will be required to have a seamless experience.
Internet quality is an important factor in the overall streaming experience.  If internet speeds are too slow, users endure buffering and reduced quality.  With a fast and reliable internet connection, consumers can enjoy streaming live TV without interruption.
Experience seamless streaming with fiber-optic internet from Hunter Communications.  With the fastest, most reliable technology, our internet service provides an uninterrupted live TV streaming experience.