In between the hustle and bustle of shopping for presents, attending and hosting holiday parties, and decorating the home for the holidays, it can be tough to find time to relax.
Fortunately, finding your favorite holiday movies and shows is easier than ever, thanks to MyBundle.
From Hallmark and Lifetime Christmas movies to cartoons for kids, MyBundle puts classic holiday films at your fingertips. With the fiber-optic internet from Hunter Communications, you can enjoy classic holiday films with pristine picture quality in just a few clicks!
To help you navigate the holiday streaming entertainment, we've compiled a list of some of our favorite Christmas movies and shows and where you can stream them this year. So put on your coziest slippers, brew some hot cocoa, and soak up the Christmas spirit with these beloved films!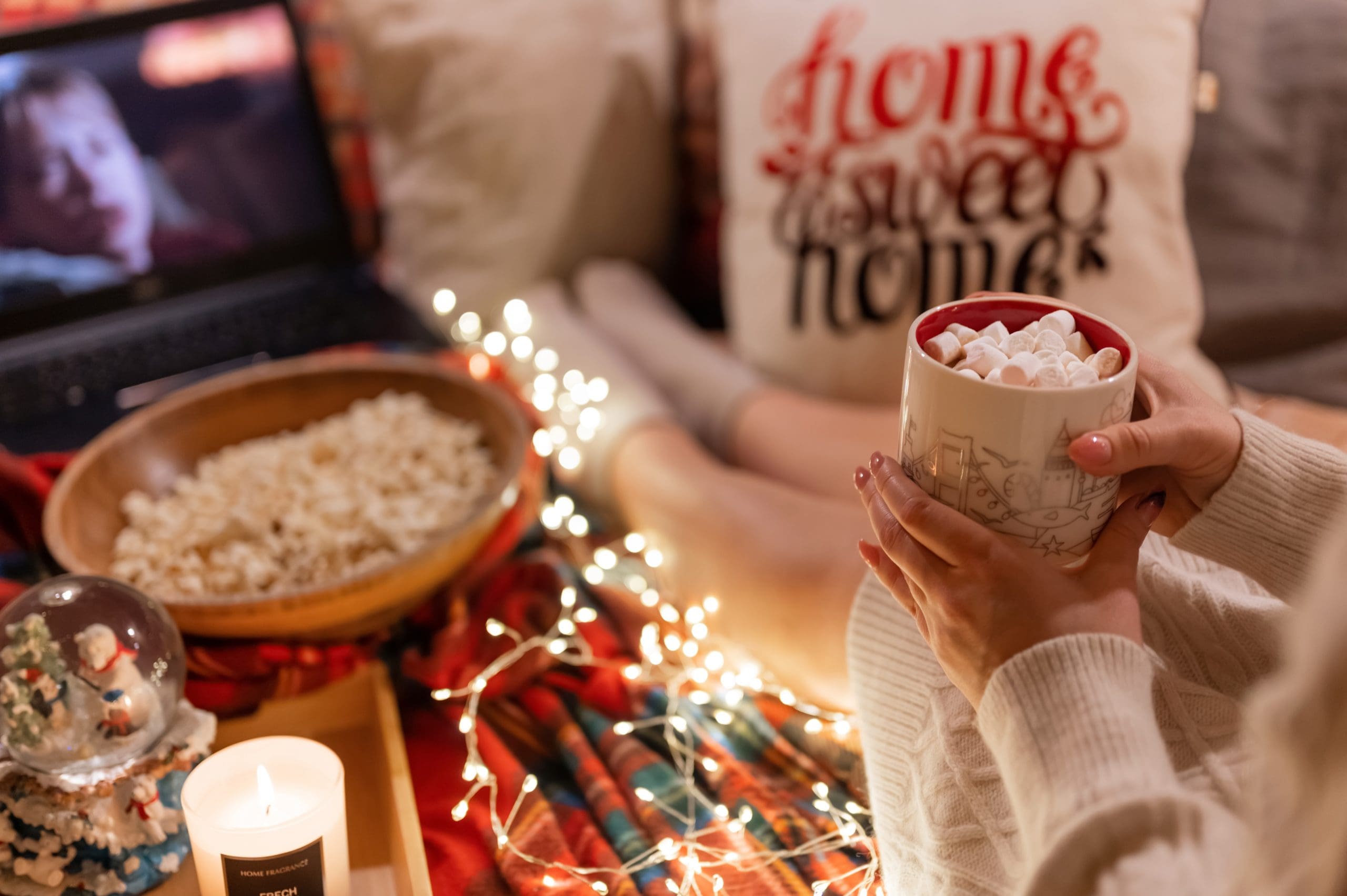 Christmas Comedies
Home Alone (Disney+)
Macaulay Culkin and his infamous comedy aren't the only entertaining aspects of Home Alone, 1990's hijinks-laden holiday classic. Joe Pesci and Daniel Stern are quintessential comic villains serving non-stop laughs—though you must admire their persistence in the face of Kevin McAllister's defensive tactics!
Elf (HBO Max)
Will Ferrell stars as a man raised by Santa's elves in Jon Favreau's hilarious comedy from 2003. Also featuring Game of Thrones' Peter Dinklage, Elf appeals to the whole family.
National Lampoon's Christmas Vacation (HBO Max)
In National Lampoon's Christmas Vacation, Chevy Chase stars as Clark Griswold, patriarch of the Griswold clan, in this Christmas cult comedy.  Clark's enthusiasm for the holiday season is infectious and sure to provide your family with laughs between wrapping presents and preparing feasts.
A Christmas Story (HBO Max)
No list of Christmas movies would be complete without 1983's A Christmas Story. A perennial favorite set in the 1940s, A Christmas Story follows young Ralphie Parker (Peter Billingsley) and his quest to convince his parents to give him a BB gun for Christmas.
Golden Age Classics
A Christmas Carol (1938) (HBO Max)
For many people, A Christmas Carol captures the spirit of the Christmas season more than any other tale. And Reginald Owen's turn at Ebenezer Scrooge is one of the most acclaimed performances of the iconic miser-turned-redeemed-benefactor of all time.
It's a Wonderful Life (Prime Video)
Frank Capra's It's a Wonderful Life is the other holiday story people turn to most at Christmas each year. Transcending the trappings of the holiday season, Jimmy Stewart's intense self-reflection—with the aid of an angel in need—reminds us how even our most minor actions can enrich people's lives.
Miracle On 34th Street (Disney+)
Maureen O'Hara, Edmund Gwenn, and a young Natalie Wood star in Miracle On 34th Street, another perennial holiday movie from 1947. Gwenn's Kris Kringle softens the hearts of both O'Hara and Wood and will probably touch your heart in this delightful comedy that also features some very clever and unexpected lawyering!
For the Kids (and Young-at-Heart!)
How The Grinch Stole Christmas! (Peacock)
How The Grinch Stole Christmas!, adapted from the Dr. Seuss classic story, shines in this original animated version from 1966. With an impressive score and animation that captures the emotional tugs of the heart that lay at the story's core, we'll bet you'll be moved, too.
A Charlie Brown Christmas (Apple TV+)
Charles Schulz's much-loved Peanuts characters star in this tale, reminding us that the holiday season isn't only about fancy decorations and showcasing the most beautiful tree.
Add to that Vince Guaraldi's timeless score, and it's easy to see why this 1965 film endures across generations.
The Muppet Christmas Carol (Disney+)
Jim Henson's Muppets bring their unique talents to Dickens' classic tale in The Muppet Christmas Carol.
Starring Michael Caine as Ebenezer Scrooge, you'll find yourself laughing and being moved in this excellent adaptation for the whole family.
If our list of holiday favorites above doesn't completely scratch your Christmas movie itch this year, you may want to check out FrndlyTV. FrndlyTV is an excellent service for people who can't get enough Christmas movies and series!
It showcases the beloved Hallmark and Lifetime Christmas movies and dozens of other great channels with countless hours of entertainment at your fingertips.
Learn more about MyBundle and all the great entertainment it has to offer.  And be sure to follow Hunter's social pages for more tips on streaming!