On Wednesday, January 12th, Oregon State Representative Pam Marsh (D-Ashland) announced that she will be introducing legislation which would use $200 million in federal dollars from the Infrastructure Investment and Jobs Act to expand internet availability in rural and underserved communities.
The Mail Tribune quoted Marsh in their article about the announcement, "'The internet is now our portal to business opportunities, education, health care, news, religious services, emergency response and so much more.'"
Fiber-optic internet is the best technology capable of supporting our current and future connectivity needs.  Investment in fiber infrastructure could improve social outcomes and economic opportunities throughout the state. 
Here are seven reasons why Oregon needs to invest in fiber-optic infrastructure.
Seven Reasons Oregon Needs to Invest in Fiber
1. Remote Learning Opportunities
The state should invest in fiber infrastructure to improve access to distance learning.
It is especially important that Oregon invests in rural areas which are often "education deserts," communities without access to school campuses or to a quality internet connection.  With 35% of Oregon's population living in a rural area, access to remote learning is extremely important for our state1.
Fiber-optic technology is capable of sustaining the upload speeds and bandwidth required to support widespread, effective distance learning.  By investing in fiber, Oregon can make remote learning an option everywhere, giving more choices and resources to our students and teachers.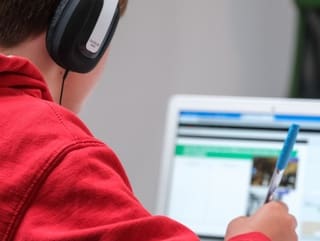 2. Access to Telehealth
It is imperative that Oregon invests in fiber-optic infrastructure to deliver more healthcare options to patients throughout the state.  Like distance learning, telemedicine can be made more accessible with fiber-optic internet, especially for those in rural areas.  
A 2019 study determined that only 10% of physicians practice in rural America while 25% of the population lives in those rural communities2.  These residents are also the least likely to have an internet connection.  
By investing in fiber infrastructure, Oregon can make healthcare services more accessible to everyone.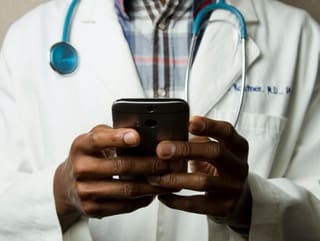 3. Environmentally Safe
Oregon should invest in fiber-optic connections because it is the most environmentally conscious technology, using less energy and producing less greenhouse gas emissions.
Because fiber-optic internet uses light to transmit data, it also carries less fire risk.  Copper cable, on the other hand, because it uses electricity to transmit information, can cause fires.  With the increased fire danger in our state every summer, Oregon should invest in the safer option.  
Our state should prioritize fiber investments because it is the most sustainable and safest internet technology.
4. Economic Growth
Fiber infrastructure costs less to maintain in the long run because it is more durable and outages aren't as frequent.  More importantly, investing in fiber can provide substantial social and economic returns.
Studies show that access and adoption of broadband internet can increase employment opportunities in rural areas and have an even larger impact on business activity and formation in urban areas.  
Higher broadband speeds have also shown a positive relationship with rural population growth and lower poverty rates.  With more than one third of Oregon's population residing in rural areas, fiber investments in these communities are important for the state's economic future.
5. Precision Agriculture
Investment in fiber infrastructure can improve the agricultural industry in Oregon by making innovative, precision technologies available to farms across the state.
With over 200 recognized specialty crops, Oregon's agricultural industry is worth $5 billion and makes up more than 10% of the state's gross product3.  One study estimated that improving broadband in rural areas could result in a 3% increase in farm profits4.  
By implementing capable fiber infrastructure, farms can gain access to technologies like connected irrigation, machinery with real time sensors, and remote livestock monitoring.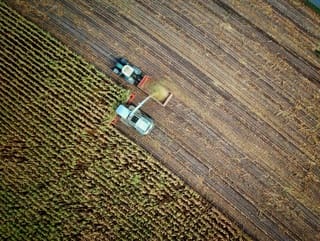 6. 5G
A truly robust modern communications infrastructure strategy includes both wireline and wireless connections.  For Oregonians to maintain seamless connectivity, 5G networks throughout the state must exist.  
Because of fiber's high speed and bandwidth capabilities, it is the only backbone technology that can support the demands of 5G.  In order to utilize 5G throughout the state, investments in fiber-optic infrastructure are necessary.
7. Future Proof
Fiber is the only technology capable of sustaining our speed and bandwidth demands now and in the future.  Unlike other technologies, fiber is scalable and not limited by its physical infrastructure.
Speed and bandwidth upgrades don't require updating the fiber in the ground or on the poles.  By simply installing new transmission equipment, we can scale fiber to our future needs.
Oregon must continue to focus on expanding the availability of fiber-optic internet technology.  Providing our state with access to the fastest broadband speeds makes new inventions and new technologies possible.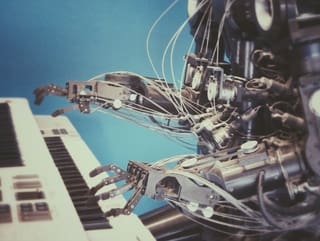 At Hunter Communications, we believe that fiber is the best technology for home connectivity.  That's why we offer fiber-optic internet directly to your home at a price for life without any contracts.