Company launches new products to help parents and guardians combat cyberbullying and keep their children safe and protected online.
MEDFORD, ORE., September 28, 2023 – In alignment with National Bullying Prevention Month this October, Hunter Communications is taking an important stance to better protect families and children in the communities they serve. Introducing the Hunter Shield Suite of Internet Security Products, a comprehensive cybersecurity solution that includes the HunterIQ App, Hunter Protect, Hunter Control, and the Bark Parental Control App.
Hunter Communications is dedicated not only to delivering lightning-fast and dependable internet service but also to safeguarding their customers and their loved ones online.
The HunterIQ App: Included with Hunter Wi-Fi service and a Hunter-provided router, the HunterIQ app empowers users to effortlessly manage their home Wi-Fi network in just minutes. With the app, customers can view all connected devices on their network, set up a guest network, run speed tests, and modify their passwords.
Hunter Protect: Included with the Hunter IQ App, Hunter Protect offers customers the ability to enhance the security of their home network and blocks viruses, malware, and malicious websites.
Hunter Control: Hunter is offering Hunter Control for $5 per month. This service provides even greater network security by enforcing the rules customers establish for their homes. With Hunter Control, customers can create profiles for all family members and devices, filter content, block specific apps or websites, set device-specific time limits, and more.
Bark Parental Control App: Hunter Communications has partnered with Bark, the leading digital content monitoring service, to offer the Bark Parent Control app, a vital tool for parents. Bark keeps parents informed whenever their child might be experiencing bullying on any digital platform. Safety is paramount, and with Bark, parents can monitor content, receive alerts for issues like bullying and online predators, manage screen time, filter websites and block access to specific sites or categories. Bark even allows parents to set location alerts to be notified when their children arrive at or leave a designated location.

Michael Wynschenk, CEO of Hunter Communications, expresses his deep commitment to online safety, saying, "This is very personal to me, my family, my employees, and our customers.  There is nothing more important for parents and grandparents than keeping our children safe no matter where they are.  If we are going to provide internet to the communities we serve, then it is our responsibility to help our customers keep their families safe.  That is why we have also made Hunter Control and Bark available to our employees at no charge, because this isn't just a business decision for us, it's a personal one."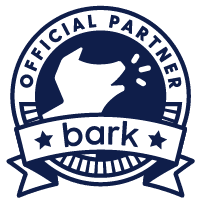 According to the Cyberbullying Research Center, the percentage of students who report being a target of cyberbullying has increased 55% since 2015 and has more than tripled since 2007. (CyberBullying.org)  Almost half of middle and high school students report being cyberbullied at least once in their lifetime, and according to the National Center for Educational Statistics, female teenagers are three times as likely to experience cyberbullying than male teenagers. (NCES.ed.gov)
As October 2nd marks the World Day of Bullying Prevention and the entire month is dedicated to National Bullying Prevention, Hunter Communications reaffirms its commitment to provide safe cutting-edge technology to everyone in the communities they serve.
About Hunter Communications
Hunter Communications is the fastest growing internet provider in the northwest.  Headquartered in Medford, Oregon, the company has established a legacy of service excellence and commitment to local communities. With multi-gig speeds, no data caps, competitive pricing, and customer service representatives who genuinely care, Hunter's 3,000-plus mile fiber network is nationally recognized for performance and reliability.
In 2023, Hunter was named the Best Internet Service Provider in Yamhill County by the News Register and the Best IT/Technology Company in Southern Oregon by Bicoastal Media.   In 2022, PC Magazine recognized Hunter as the top internet service provider for gamers in the Northwest.
To learn more, visit hunterfiber.com or call 541-772-9282.
Media Contact:
Sonja Anderson, sonja@zo.agency, 541-350-2778